Verner Wheelock launches new specialist reaction flavours course
Food industry training expert Verner Wheelock's specialist Creating Savoury Flavours course has been attracting delegates from companies around the globe ever since its launch in 2008…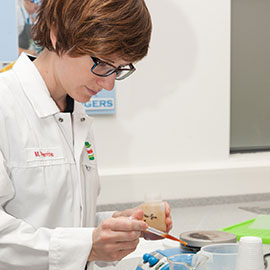 Food industry training expert Verner Wheelock's specialist Creating Savoury Flavours course has been attracting delegates from companies around the globe ever since its launch in 2008. Now in its ninth year, this unique and popular course has been completely updated and renamed for 2016.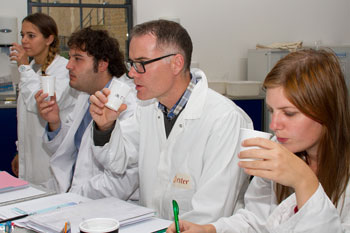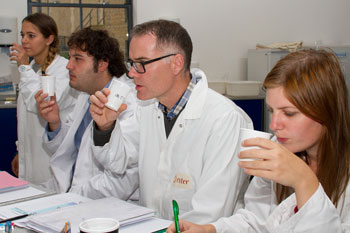 Creating Thermal Process Flavours, which runs from 24th to 28th October, is a unique lab-based course dedicated to the creation and evaluation of reaction flavours and has been designed specifically for graduates working in New Product Development and flavour technology in the food, seasonings and flavour industries. The only course of its kind in Europe, it combines specialist lectures with a high practical element and will have particular appeal to those working in the food flavourings market globally.
Delegates on the new course, which takes place in Skipton in the stunning Yorkshire Dales in England, will have the opportunity to develop and compound their own flavour systems and apply them to a range of food products.
Topics covered during the five-day intensive course include the chemistry, science and application of the Maillard reaction; the use of different types of enzymes to produce flavour precursors, natural sources of umami and dairy flavours; the creation of red and white meat flavours; the use of thermal process flavour technology to generate sweet brown flavours such as malt, caramel and chocolate; raw materials used in reaction flavours; process technologies and flavour delivery systems; and legislation governing thermal process flavours in various world regions.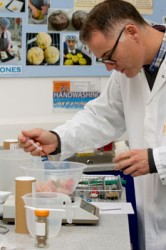 As with the previous flavours courses run by Verner Wheelock, Creating Thermal Process Flavours will be tutored by internationally-renowned flavourist Dr David Baines and his colleague flavour application expert Richard Seal.
Verner Wheelock MD, Alison Wheelock, said "We are really looking forward to welcoming delegates onto our newly-updated reaction flavours course in October. It's a great opportunity for students to broaden their experience and put their newly-found skills into practise, guided by tutors who are amongst the best in the world in this specialist field."
More details about the course can be found at www.vwa.co.uk or by contacting Claire Lennon or Karen Naylor on +44 (0)1756 700802 or [email protected]
Related topics
Related organisations