USDA awards $30.1m in grants for food safety and plant improvements
$15.1m of the USDA's grants will be used to fund 35 projects focused on enhancing food safety and improving food quality…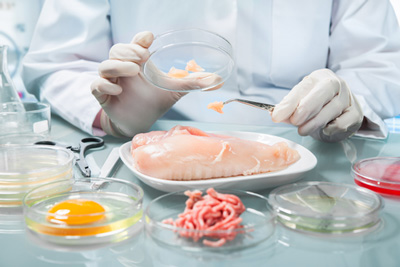 The US Department of Agriculture (USDA) has announced an award of $30.1 million in competitive grants to fund 80 research projects to improve food safety, reduce antibiotic resistance in food, and increase the resilience of plants in the face of climate change.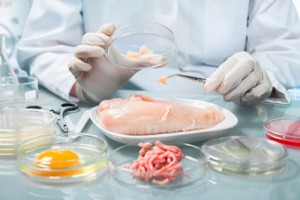 The grants are made possible through USDA's Agriculture and Food Research Initiative (AFRI).
In addition to the awards, it has been announced that the US President's 2017 Budget will invest a total of $700 million for AFRI. In the seven years since AFRI was established, the programme has led to innovations and discoveries in agriculture to combat childhood obesity, improve and sustain rural economic growth, address water availability issues, increase food production, find new sources of energy, mitigate the impacts of climate variability and enhance resiliency of our food systems, and ensure food safety.
"In the face of diminishing land and water resources and increasingly variable climatic conditions, food production must increase to meet the demands of world population projected to pass 9 billion by 2050," said Agriculture Secretary Tom Vilsack. "Funding in research to respond to these challenges should be considered as an investment in our nation's future, an investment which will pay big dividends in the years to come."
$15.1m to address food safety and $15m to improve agricultural crops
Since its creation, AFRI has been funded at less than half the levels established in the 2008 Farm Bill, and USDA has only been able to fund one out of ten research proposals presented. While grants awarded to universities, non-profits, community groups, businesses, foundations, associations, and federal agency and international partnerships have led to significant achievements that address critical issues related to agriculture, food, the environment, and communities, thousands of innovative research proposals have been left unfunded.
AFRI grants are administered by USDA's National Institute of Food and Agriculture (NIFA). NIFA is awarding $15.1 million to fund 35 projects in AFRI's Food Safety area, focused on enhancing food safety through improved processing technologies, effective mitigation strategies for antimicrobial resistance, improving food safety, and improving food quality. $3.4 million of this funding will be used to address antimicrobial resistance throughout the food chain.
NIFA is also awarding $15 million to universities, laboratories, and research organisations to fund 45 projects in AFRI's Plant Health and Production and Plant Products area. These grants focus on plant breeding for agricultural production; plant growth and development, composition, and stress tolerance; and photosynthesis and nutrient use in agricultural plants.
Related topics
Related organisations