Frutarom announces acquisitions in Europe and Asia
Frutarom has signed an agreement for the purchase of 100% of the shares of Sagema of Austria and Wiberg of Germany for approximately $130.4 million, and Inventive Technology Ltd. and Prowin International Ltd. for $17 million…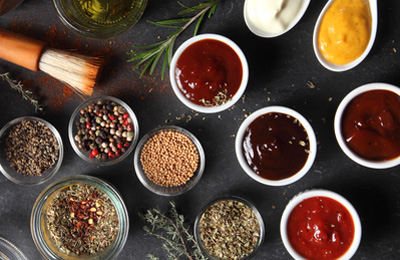 Frutarom, one of the world's 10 largest companies in the field of flavours and specialty fine ingredients, has signed an agreement for the purchase of 100% of the shares of Sagema of Austria and Wiberg of Germany for approximately $130.4 million.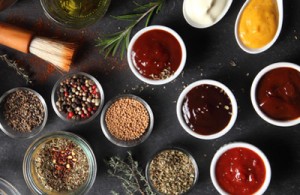 Completion of the transaction is subject to approval from the German and Austrian antitrust authorities which Frutarom expects will be granted at the beginning of 2016.
Founded in 1947, Wiberg now ranks as a top international group in its field, boasting a strong brand name in the specialty and innovative savoury solutions (the non-sweet spectrum of flavours) that include flavour extracts, seasoning blends and functional ingredients for the food industry. Wiberg employs some 670 personnel throughout the world and operates five production sites, the largest of which is a modern and efficient state-of-the-art facility in Germany with extensive production capacity and substantial room for expansion. The company has sales and marketing platforms in some 70 countries, with a presence in Europe, North America, Africa and Asia.
Wiberg acquisition reinforces Frutarom's supply of savoury products
The global market for savoury flavours is growing due to the rise in standard of living and changes in lifestyle and consumer habits bringing about increased demand for processed and convenience foods both for home consumption and for eating out. Frutarom sees great strategic importance for the savoury flavours field, in which it now holds a leading market position, and focuses on developing unique innovative natural and healthy products with high added value at its sites throughout the world. Wiberg's activity is largely synergetic with Frutarom's global savoury activity and will enable Frutarom to reinforce its supply of savoury products, with emphasis on the growing field of culinary solutions and on offering Wiberg's wide selection of products and solutions in this field to its customers throughout the world. Frutarom intends to make the most of its global sales and marketing infrastructure in leveraging and realising the many cross-selling opportunities generated by this acquisition by expanding the customer base and the product portfolio.
Commenting on the acquisition, Ori Yehudai, President and CEO of Frutarom Group, said: "The Wiberg acquisition is the largest strategic acquisition we have carried out so far and the first we'll be carrying through in 2016. This acquisition constitutes an important milestone for Frutarom Group's continuing implementation of its rapid growth strategy and the realisation of its vision 'to be the preferred partner for tasty and healthy success' while establishing our position as one of the world's largest, foremost and fastest growing companies in the fields of taste and health.
"Over the past decade Frutarom has consistently taken efforts towards establishing its position as a leading global player in the worldwide savoury market by deepening its activity in this area along with making strategic acquisitions of leading quality companies in their fields in Western, Central and Eastern Europe, North America, Africa and Asia."
Frutarom acquires Inventive
Last week, Frutarom announced it is increasing its presence in the Asian market through the acquisition of Inventive Technology Ltd. and Prowin International Ltd. for $17 million.
Inventive was founded in 1998 and engages in the development, manufacture and marketing of flavours and innovative flavour inclusions. In the 12 months ending October 2015 sales for Inventive reached $13.7 million. Inventive has manufacturing, research and development, and marketing facilities at Zhàoqìng in southern China where it has excess production capacity, as well as an R&D and sales centre in Shanghai and sales and marketing offices in Hong Kong.
Commenting on the Inventive acquisition, Mr. Yehudai said: "The acquisition of Inventive is the continuation of Frutarom Group's implementation of its rapid growth strategy and the realisation of its vision 'to be the preferred partner for tasty and healthy success.' We have made it a main goal to expand our activity in the emerging markets of China and Southeast Asia with their high rates of growth, both through internal growth and by means of acquisition. The acquisition of Inventive, one of China's leading local companies in flavours and flavour inclusions, is another important step towards attaining this goal. Growth rates for processed food consumption in China continue to be high and stem from the urbanisation of Chinese society, the entry of women into the workforce, and changes in the lifestyle and spending habits of the Chinese consumer. Processed food consumption in China is projected to surpass that of the United States in 2015 while the average Chinese consumer consumes just around one quarter of the processed food consumed by the average American consumer, so the potential for continued growth is quite strong.
Related topics
Related organisations