Retailers 'getting to grips' with campylobacter, says FSA
The FSA has published the first set of results from its second year survey of campylobacter on fresh shop-bought chickens…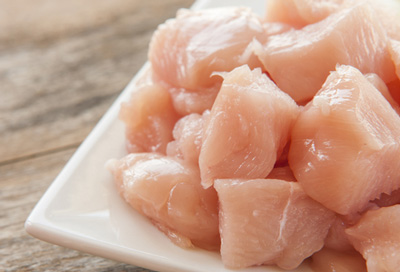 The Food Standards Agency (FSA) has published the first set of results from its second year survey of campylobacter on fresh shop-bought chickens.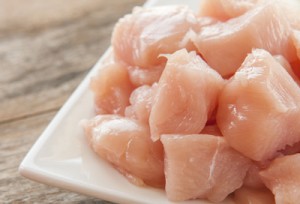 The results for the first quarter of testing, from July to September 2015, show a decrease in the number of birds with the highest level of contamination from the same months last year.
The FSA has been testing chickens for campylobacter since February 2014 and publishing the results as part of its campaign to bring together the whole food chain to tackle the problem. Campylobacter is the most common cause of food poisoning in the UK, making an estimated 280,000 people ill every year.
The new data shows 15% of chickens tested positive for the highest level of contamination, down from 22% in July to September 2014. Campylobacter was present on 76% of chicken samples, down from 83% in the same months of last year.
In terms of packaging, 0.3% of packaging tested positive at the highest band of contamination and 6% of packaging tested positive for the presence of campylobacter.
In this first quarter, the FSA tested 1,032 samples of fresh whole chilled UK-produced chickens and packaging. The chickens were bought from large UK retail outlets and smaller independent stores and butchers.
FSA wants to see 'real and lasting reductions' in campylobacter
As with the previous survey, the data shows variations between the retailers. Testing of chickens from Co-op and Waitrose show both retailers have made the most significant reductions in the proportion of the chickens they sell that are most highly-contaminated.
Steve Wearne, Director of Policy at the FSA said: "It is good to see that some retailers are getting to grips with campylobacter. However, we want to see all of them pulling together to achieve real and lasting reductions.
"I am also pleased that we are starting to see retailers and processors being open with consumers about what they are doing to tackle the problem and about the impact their interventions are having on the chickens they are selling."
Related topics
Related organisations