Mérieux NutriSciences' develops new method to help combat olive oil fraud
Mérieux NutriSciences' 63-parameter state-of-the art method allows testers to identify if the bottled product is of extra virgin quality and, the company says, is next-to-impossible to be tricked…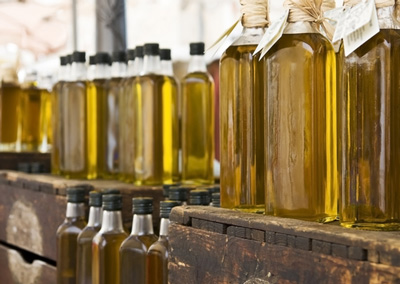 Mérieux NutriSciences has recently developed a first-of-its-kind method helping food players fight against olive oil adulteration.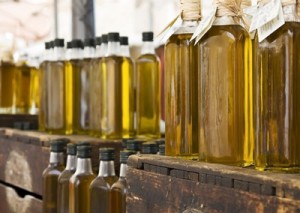 After the low-volume olive oil harvest suffered by main producing countries in 2014/2015, the risk of olive oil fraud increased dramatically. Earlier this week, the Italian press revealed large-scale olive oil fraud. Products from seven major olive oil producers labelled as Extra Virgin Olive Oil contained also significant amounts of lower quality oils and therefore did not meet EU labelling rules for extra virgin olive oil. 
Webinar: eBook: Thermo Fisher Scientific Food Integrity Collection 2017
Over the course of the year Thermo Fisher Scientific have provided expert comment on a whole swathe of issues including food fraud, origin testing and labelling regulations. This collection also provides access to Thermo Fisher's Food Authenticity webinar series for 2017, where experts delve into olive oil characterisation, gelatin speciation, honey and chromatography, and more.
The Italian government has launched an investigation into this fraud. 
Don't miss our new Brexit conference!
This unique event will help you address the impact on your business of the UK's exit from the EU, with presentations from Brexit thought-leaders, peer networking, debate and discussion.
Pietro Coricelli, one of the companies implicated in the fraud, issued a statement to say that the tests used to assess the oils "are exclusively based on a tasting test (panel test); the aforementioned test, although carried out by professional tasters, is nowadays widely considered not sufficient to evaluate the quality of an olive oil, being a subjective analysis method, not repeatable and not reproducible".
Mérieux NutriSciences's method is 'next-to-impossible' to be tricked
Mérieux NutriSciences' new 63-parameter state-of-the art method allows testers to identify if the bottled product is of extra virgin quality and, the company says, is next-to-impossible to be tricked. 
Bert Pöpping, Chief Scientific Officer and expert in Food Chemistry and Molecular Biology, said: "The method is a cutting edge development utilising latest analytical techniques in combination with unique algorithms for data processing. Using this precise and reliable method makes it almost impossible to deceive the producers, the retailers and last but not least, the consumers."
With its advanced analytical developments, Mérieux NutriSciences helps re-establish consumer trust and allows affected stakeholders to assess the quality of their suppliers' products.  
Jean-François Billet, Senior Vice-President Corporate Development, said: "Our services address all food safety and quality challenges, including intentional adulteration actions affecting the food value chain. In the context of globalisation of the agro-food market, scarcity of some resources and climate impacts, it is critical for our clients to be able to ensure origin and composition of products. It is also a key to build and keep the trust of the end-consumers."
Related topics
Related organisations