Tawfik Mathlouti discusses Mecca Cola at ExpoHalal Spain 2015
The success of the beverage company Mecca Cola lies on the quality of the product, not on the fact that it wears a Halal label, explained Tawfik Mathlouti at ExpoHalal Spain…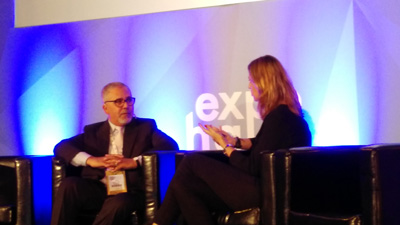 The success of the beverage company Mecca Cola lies on the quality of the product, not on the fact that it wears a Halal label, says Tawfik Mathlouti, founder of Mecca Cola.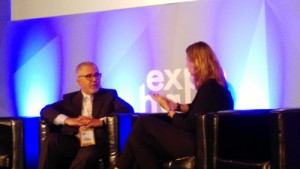 Speaking during a conference at ExpoHalal Spain 2015, the first Halal exhibition held in Spain, Mathlouti said that the best example of this idea is the middle class Chinese consumer who "goes Halal due to the quality of the products and the lack of chemicals, additives and preservatives". This proves that "you do not have to be Muslim to drink Mecca Cola", explained the Company founder.
Webinar: eBook: Thermo Fisher Scientific Food Integrity Collection 2017
Over the course of the year Thermo Fisher Scientific have provided expert comment on a whole swathe of issues including food fraud, origin testing and labelling regulations. This collection also provides access to Thermo Fisher's Food Authenticity webinar series for 2017, where experts delve into olive oil characterisation, gelatin speciation, honey and chromatography, and more.
Mecca Cola's animal-free products taps appeals to different markets
Many other companies use ingredients derived from animals to make their drinks. Mecca Cola decided to eliminate animal-derived products from its ingredients and that decision helped it not only to be Halal compliant, but helped it tap into other markets interested in natural products.
Don't miss our new Food Waste conference!
This event pioneers the conversation on issues relating to food waste, from legislation to packaging and household trends. It will also equip delegates with the strategies and techniques for measuring, monitoring and analysing supply chain to identify areas of food wastage.
"My advice is not to complicate the concept of Halal; not taking it to extremes," stated Mathlouti, who thinks that the marketing of a product has to be done country by country and not globally. His refreshments change the level of sugar or lemon, depending on the market, but not its production.
Mecca Cola is already distributed in more than 64 countries, mainly in Asia, since its creation in France in 2002. "This same year, by November, we will come back to the Spanish market, and we hope we will distribute Mecca Cola in China starting from march 2016," Mathlouti aimed.
Related topics
Related industry sectors