Researchers examine potential health benefits of pears
Researchers at University of Minnesota conducted a systematic review of pear studies to discover more about pear related health outcomes…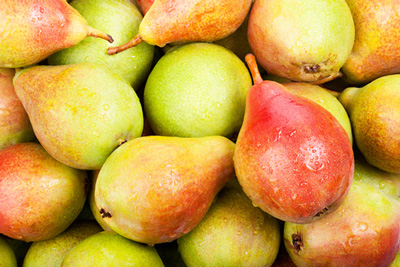 Researchers from University of Minnesota have explored the potential health benefits associated with pear consumption.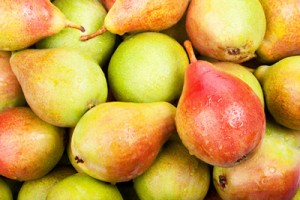 Pears are an excellent source of fibre and a good source of vitamin C for only 100 calories per serving. One medium pear provides about 24% of daily fibre needs. They are sodium-free, cholesterol-free, fat-free and contain 190 mg of potassium.
Joanne Slavin, Ph.D., R.D., professor of food science and nutrition, and food science graduate Holly Reiland conducted a systematic review of pear studies from PubMed and Agricola to discover more about pear related health outcomes.
Pears deserve further study
In their review, pears were found to be a source of fructose, sorbitol and dietary fibre. Dr Slavin commented, "The high content of dietary fibre in pears and their effects on gut health set pears apart from other fruit and deserves further study."
Slavin identified a study that found inverse associations with total stroke and the consumption of pears, along with apples and leafy green vegetables. Another study found that apples, pears, citrus fruits and leafy vegetables might contribute to stroke protection.
A further study linked the consumption of anthocyanin-rich foods, particularly pears, apples and blueberries, with lower risk of Type 2 diabetes. An additional epidemiologic study indicated flavonoid-rich foods including pears were associated with a significant reduction in mortality from coronary heart disease and cardiovascular disease in postmenopausal women.
Slavin found the body of evidence for a relationship between pear intake and health outcomes to be sparse and diverse and believes intervention studies with pears that show positive health outcomes, most likely improvements in gut health, are needed.