Calls for better labelling to support local food producers
The UK Government is calling on food producers to provide more information on labels following research that shows that 80% of people see buying local food as a priority…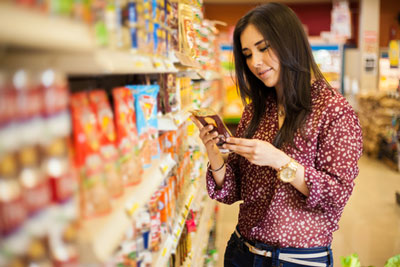 The UK government is calling on food producers and shops to give more information on labels about where in Britain their food comes from.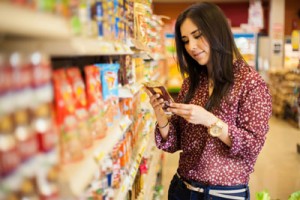 This follows new research shows that almost 80% of people see buying local food as a top priority.
Webinar: eBook: Thermo Fisher Scientific Food Integrity Collection 2017
Over the course of the year Thermo Fisher Scientific have provided expert comment on a whole swathe of issues including food fraud, origin testing and labelling regulations. This collection also provides access to Thermo Fisher's Food Authenticity webinar series for 2017, where experts delve into olive oil characterisation, gelatin speciation, honey and chromatography, and more.
The new research highlights that vegetables (51%) and meat (40%) topped the list of products that people would buy if a local option was available, demonstrating the potential to grow the UK meat and vegetable industry, worth £10.5 billion in 2014.
Don't miss our new Food Waste conference!
This event pioneers the conversation on issues relating to food waste, from legislation to packaging and household trends. It will also equip delegates with the strategies and techniques for measuring, monitoring and analysing supply chain to identify areas of food wastage.
Speaking as British Food Fortnight launches this weekend, Environment Secretary Elizabeth Truss said local food labelling would help consumers take pride in buying British produce and support our growing rural economy.
Food retailers and producers already embracing demand for local food
Food retailers and producers are already embracing the growing demand for local food, with supermarket Tesco developing a unique tool that allows online shoppers to search for products sourced within 10 miles of their local area. In addition, country of origin labelling on meat produce is now widely in use.
Environment Secretary Elizabeth Truss said, "Today's figures highlight the enthusiasm of British consumers for our astonishing variety of local produce which helps grow our £100bn food and farming industry even further."
Earlier this month the government called for more consistent and clearer labelling for dairy products at EU level, and the UK continues to lobby to ensure rules on country of origin labelling can use terms such as 'Made in Scotland', 'Made in Wales' or 'Made in Yorkshire'.
The government has already pushed for country of origin labelling for fresh, unprocessed goat, pork, lamb and poultry which has been required by law since April this year. Research from 2013 showed that around 90% of retailers went further to provide clearer country of origin labelling for lightly processed products such as bacon, sausages and burgers and some dairy products including milk.