More Than Meat launches plant-protein range in UK
More Than Meat taps into the growing market of 'meat reducers', vegetarians and vegans in the UK, looking for healthy, convenience foods that are not high in fat, salt and sugar…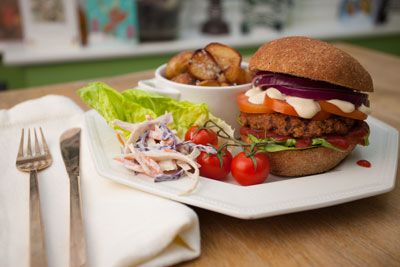 More Than Meat, a range including burgers, sausages and casseroles made using a blend of plant-proteins and wholefoods, has launched in the UK.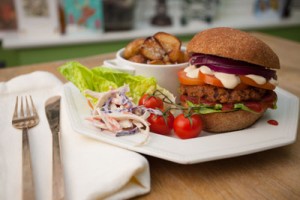 More Than Meat says its foods are high-protein and zero-cholesterol, and contain no added fats, no eggs, no dairy and no meat.
More Than Meat was founded by Barry Honeycombe, a London-based, former Silicon Valley Software Executive and follower of a whole food, plant-based diet. He started the brand to help others make the same positive change to a meat-reducer lifestyle.
More Than Meat taps into the growing market of 'meat reducers', vegetarians and vegans in the UK, looking for healthy, convenience foods that are not high in fat, salt and sugar. According to Mintel, the UK's 'Meat-Free' market is valued at £607m. There are at least 1.2m vegetarians in the UK, while 25% of the British public have cut back on meat in the last year and 34% are willing to consider eating less meat.
More Than Meat expects to double its turnover
More Than Meat is already building a network of stockists and year 1 sales will exceed expectations. In year 2 the Company has said it expects to double its turnover.
In addition to the existing range, the brand is introducing two new burgers – A Jerk Burger and a Great BRITish burger. Other products are also in development and the Company has plans to create product lines of salad dressings and vegan cheeses. It is also eyeing international expansion. 
Mr Honeycombe commented, "There is a huge opportunity in the UK for quality, ingredient led, tasty food that caters to the growing number of people who want to reduce their intake of meat.
"Our absolute focus is on flavour and we consistently have great feedback from our customers. For example, we use creamy cannellini beans in our Classic More Than Meat burgers; fresh, whole apples in our More Than Meat Smoked Apple & Sage Sausage Rolls, and root vegetables and butter beans in our More Than Meat veg "Lamb" casserole. Taste and quality is what sets us apart."