It's 25 years at the top for food safety company
1990 was a significant year for the food industry. It was the year the Food Safety Act was passed…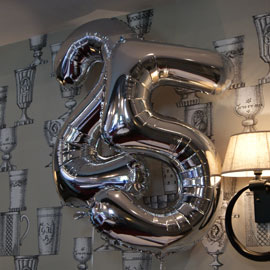 1990 was a significant year for the food industry. It was the year the Food Safety Act was passed.  It was also the year that Verner Wheelock – one of the UK's leading food industry training consultancies – was founded.
To celebrate 25 years in business the company hosted a special anniversary lunch recently  at the historic Tempest Arms hotel  – a venue with which many of the thousands of delegates Verner Wheelock has trained over the past quarter century will be familiar.
The guests were trainers, associates and customers past and present with food manufacturers from across the North of England being well represented, including Betty's and Taylor's (Harrogate), Cranswick Gourmet Pastry (Malton), Farmhouse Potato Bakers (Bridlington), McVities (Halifax), Summit Foods (Preston), Symingtons Ltd (Leeds), and Richard Wellocks (Nelson).
The event itself kicked off with trainer Ruth Bell presenting a talk on "25 years in the Food Industry". This highlighted how much the food industry has changed over the years in terms of production procedures, but also in the number of notified food poisoning outbreaks and the types of food we eat.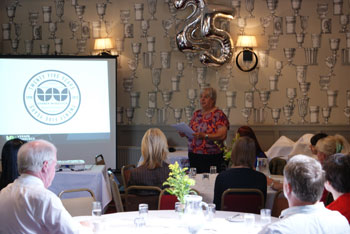 This was followed by a pictorial review of 25 years at Verner Wheelock Associates Ltd, presented by Jan Wheelock. She began with the Food Safety Act 1990, through Butchers' Licencing, Verner Wheelock's first national prize winners for food safety exams, the move away from Bradford city centre to Broughton Hall near Skipton, and finally photos of current staff and trainers, and the company's new-look branding.
Just before lunch, founder and Chairman Dr Verner Wheelock presented his thoughts on some new and alternative ideas on nutrition and gave a few snippets on Cholesterol/Statins, Type 2 Diabetes, Weight loss and Sugar. 
Speaking after the event Managing Director, Alison Wheelock, said "It was fantastic to see so many familiar faces, and a cross-section of our customers from Yorkshire and Lancashire, with whom we have long-standing working relationships." She added "It's good to look back sometimes and see how much our family business has achieved over the past 25 years, but we are also looking forward to building the business for the future."
For information about Verner Wheelock's training courses, including the 2015 course calendar, please visit www.vwa.co.uk
To read more about the history of Verner Wheelock and other relevant food industry topics, read the blog at www.vwa.co.uk/blog
Related topics
Related organisations