Haas reveals CAIMAN D-324 for increased output of rolled sugar cones
Posted: 20 August 2015 | Katie Sadler, Digital Content Producer, New Food | No comments yet
CFT Haas Convenience Food Equipment GmbH has revealed the new CAIMAN D-324 capable of producing 19,500 rolled sugar cones per hour…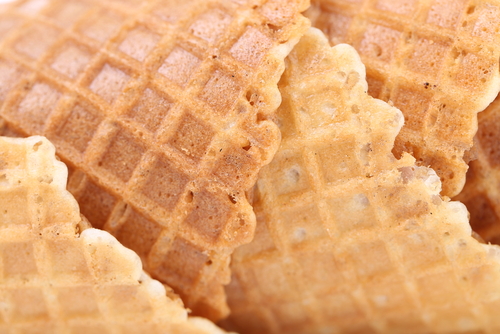 CFT Haas Convenience Food Equipment GmbH has revealed the new CAIMAN D-324 capable of producing 19,500 rolled industrial cones per hour.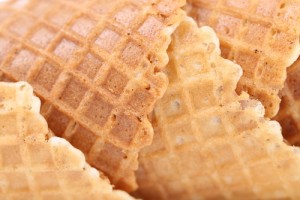 The CAIMAN D-324 is based on the established CAIMAN platform, which has been one of the most sold plants during the last years. But the D-324 model features a very important difference – the ability to produce 19,500 rolled industrial cones per hour while requiring no more floor space than conventional ovens.
The twelve or fourteen-track downstream equipment makes the production line as compact as usual lines and can be operated by less personnel. A new two-circuit heating system enables better baking results and uniform product quality by using less energy. Although the CAIMAN D-324 is the largest rolled sugar cone oven worldwide, the investment for the line is repaid within short time due to optimised use of space, larger output, lower price per product, uniform product quality, reduced personnel and optimised energy consumption.
And the secret? Need for speed
If you want to produce 5.4 cones/sec, what challenges do you face? It's all about the differences in speed. From the baking plates to the take-off system to the rolling device there are different running speeds in every process. To find the ideal speed delta between two steps is the solution for the high output capacity. If the speed difference is either too high or too low, the products may be either taken off too fast from the baking plates or transferred too slow to the rolling device. Both will result in lower product quality. With the ideal speed for each component, the system produces constantly high-quality cones running at 45 m/min and is proven to be even more stable than conventional or smaller oven systems. Each component in the CAIMAN D-324, like the servo-controlled batter depositor, fits into the speed concept and provides also easy control and monitoring via HMI.
19,500 cones per hour and still room for more
The cone market is strongly driven by seasonal facts so the output is crucial. Tests with the CAIMAN D-324 opened the possibility for even higher output rates.
CAIMAN production lines are equipped with a state-of-the-art graphical user interface (touch panel) making work easier and faster for the operators. Constant display of all process statuses enhances productivity and allows early adjustments. This ensures a highly uniform product quality and output ratio.