Guys & St Thomas' and FoodMaestro collaborate to develop "free-from" digital products
FoodMaestro and Guy's and St Thomas' are collaborating to create new digital tools for patients and healthcare professionals based on food allergy research…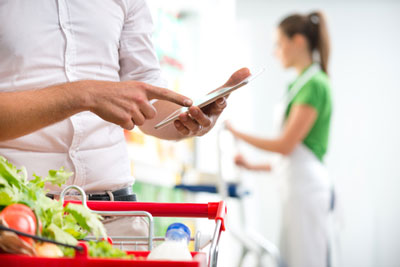 FoodMaestro and Guy's and St Thomas' NHS Foundation Trust are collaborating to create new digital products for patients and healthcare professionals based on food allergy and intolerance research.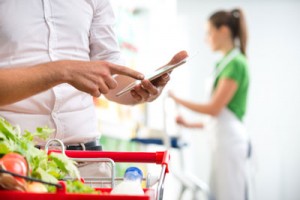 FoodMaestro is an online platform that today provides healthcare professionals and patients access to the latest information on packaged food products sold in the UK – offering users extensive research and lifestyle choice options on over 30,000 ingredients and 100,000 products in order to enhance the product discovery journey in understanding the ingredients in packaged foods.
The initiative will see Guy's and St Thomas' expertise in paediatric and adult allergy supported by FoodMaestro's digital platform to enable the co-development of new digital services. The new services will give medical professionals new tools to share specialist research and reduce time spent researching allergies associated with food products. Patients will also benefit from the creation of new digital educational platforms to help manage food allergy and intolerance conditions on their own.
FoodMaestro was created with guidance from top dieticians and is available for consumers too
FoodMaestro, which is the first of its kind within the healthcare system, was created with the guidance of some of the UK's top dieticians and allergy specialists resulting in today over 100 individual ingredient filters to create personalised dietary profiles.
"With the number of allergy sufferers continuing to increase, it's crucial that healthcare professionals are able to develop their knowledge and understanding of food allergies," said Dr George du Toit at Guy's and St Thomas' NHS Foundation. "This is a positive development for the healthcare sector and will greatly improve the level of expertise within hospitals."
The adult and children's allergy services at Guy's and St Thomas' and Evelina London Children's Hospital  are centres of excellence, serving local families in Lambeth and Southwark and providing specialist care to adults and children across the country who suffer with allergic disease. Through active research programmes and excellent clinical services, they are established leaders in the care of allergic disease.
"The collaboration with Guy's and St Thomas' supports our on-going commitment to improving the lives of allergy and intolerance families," said Dharmendra Patel co-founder of FoodMaestro. "A combination of Guy's and St Thomas' know-how and FoodMaestro's technologies provides a robust and reliable system to be used by healthcare professionals."
FoodMaestro has also launched a consumer product discovery service that enables consumers, including families with food allergies and intolerances, to continue their food discovery journey from home or at the supermarket. The free-to-use service is available on both desktop or mobile and offers the ability to create custom dietary profiles, which can be used to filter food products. This service is intended to support the patient journey outside of the clinic.
Related topics
Related organisations