Global flavours market to reach USD 15.2 billion by 2020, says Allied Market Research
The global flavours market is forecast to reach $15.2 billion by 2020 at a CAGR of 4.3% from 2015 to 2020, says Allied Market Research…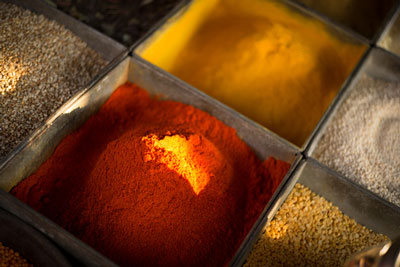 The global flavours market is forecast to reach $15.2 billion by 2020 at a CAGR of 4.3% from 2015 to 2020, says Allied Market Research.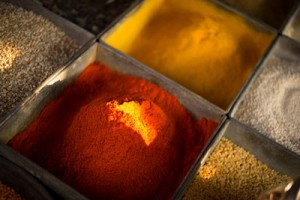 The Company's latest report, "Global Flavors (Food and Beverages) Market – Size, Share, Trends, Analysis, Opportunities, Growth, and Forecast, 2014 – 2020", shows that, in 2014, the Natural flavours segment has taken over the lead to hold the majority of share in terms of value. Strong demand for organic processed food and beverages remained the major growth thrust for the natural flavours market segment. The growth outlook for natural flavours remains strong while synthetic flavours may witness negative growth.
Webinar: eBook: Thermo Fisher Scientific Food Integrity Collection 2017
Over the course of the year Thermo Fisher Scientific have provided expert comment on a whole swathe of issues including food fraud, origin testing and labelling regulations. This collection also provides access to Thermo Fisher's Food Authenticity webinar series for 2017, where experts delve into olive oil characterisation, gelatin speciation, honey and chromatography, and more.
North America currently is the largest consumer of natural flavours; however, by 2020, Asia Pacific will catch-up and marginally lead the natural flavours market segment. In addition, the developing and advance developing nations will render the faster growth for the natural flavours market. Nevertheless, North America and Europe will continue to hold over half of the revenue share for the natural flavours segment till 2020. Despite overall negative growth in the synthetic flavours market, the outlook will remain slightly positive in Latin America, Middle East and Africa. Asia Pacific will remain the largest market for synthetic flavours by 2020.
Don't miss our new Brexit conference!
This unique event will help you address the impact on your business of the UK's exit from the EU, with presentations from Brexit thought-leaders, peer networking, debate and discussion.
Givaudan leads the global flavours market
The beverage flavour products segment is the largest in terms of revenue, closely followed by the bakery & confectionery and savory & snacks flavours segments. In contrast, the growth for dairy and frozen product flavours will be highest during the forecast period largely due to high demand of meat flavour products in Asia Pacific and Latin America.
The flavours (food and beverages) industry is largely consolidated with top five players holding about 65% revenue share in 2014. Givaudan SA leads the global market followed by Kerry Group and Firmenich. Other key players such as Symrise AG, Sensient Technologies Corporation, Frutarom Industries, T. Hasegawa Co., International Flavours & Fragrance Inc. (IFF), Wild Flavours, Inc., Takasago International Corporation, and Huabao International have been able to maintain their market positions through innovation and market development strategies.
Related topics
Related organisations