Food Safety – In-Depth Focus – October 2019
New Food hears from four industry experts to learn how companies can gauge their suitability to implement a validated method.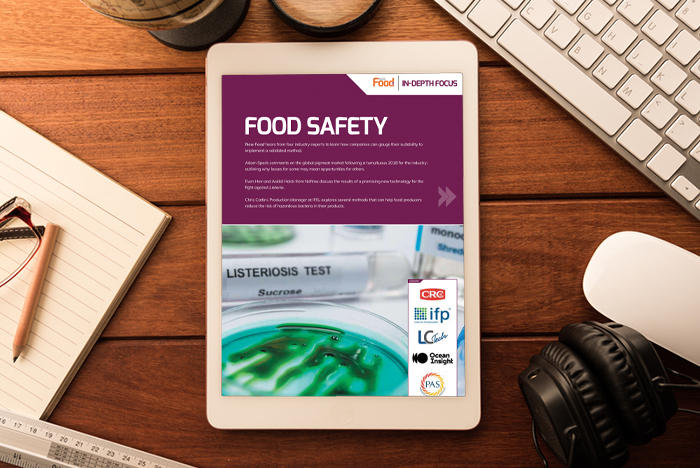 Adam Speck comments on the global pigmeat market following a tumultuous 2018 for the industry; outlining why losses for some may mean opportunities for others.
Even Heir and Askild Holck from Nofima discuss the results of a promising new technology for the fight against Listeria.
Chris Cattini, Production Manager at IFIS, explores several methods that can help food producers reduce the risk of hazardous bacteria in their products.