Picking the perfect lab for agro feed and food testing
How to pick the perfect testing laboratory for agro feed and food testing: Claude Charreteur, Manager & Project Manager & Business Developer at Neovia Group, explores.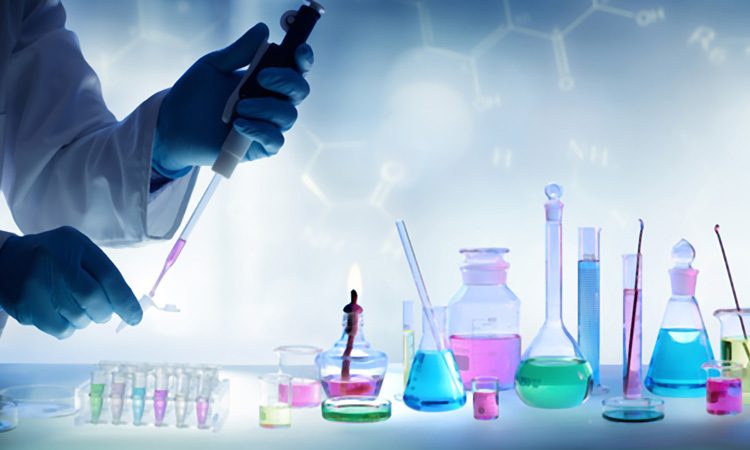 Testing laboratories are involved in all sectors of the industry. The organic growth of this business segment is especially driven by increasing worldwide regulatory requirements, which has naturally increased demand and a subsequent growing offer. Faced with this extensive service offering (there are more than 10,000 testing laboratories in the USA), how do you to pick the perfect laboratory for agro feed and food testing?
The minimum requirement is to ensure the candidate laboratory runs analyses under ISO 17025. First, it is important to ascertain the scope of accreditation and to check if the analyses you require will be conducted within this scope. If this is the case, you normally have the guarantee that all the tests under accreditation are used to receive a technical or a complete traceability audit once a year. Then, if the test you order is under accreditation you have access to the quantification limit (LOQ), detection limit (LOD), and uncertainty calculated for your matrices (U). Moreover, you must ensure you will receive access to all the information about intra laboratory performances. These data are essential, especially if your needs are associated to specific regulations that refer to maximum residue levels (MRLs) or tolerance thresholds.
EU regulations frequently reconsider some MRLs. Commissioner Andriukaitis has recently clarified some new specific maximum residue levels (MRLs) for chlorate in foods (Regulation (EC) 396/2005). For example, for broccolis, MRLs have changed from 0.7 to 0.4 mg/kg. Obviously, you must be sure that your lab's partners closely observe this type of new rule and that you will be informed in case of any modifications regarding LOQ. Once they have been established, the new MRLs take effect immediately and without any transitional periods, so the reactivity of your lab partner is key in this complex context.
ISO 17025 accreditation will also be useful for you to obtain data about extra‑laboratory performances and you could easily compare candidates regarding their performances during proficiency tests (PT). Third-party laboratories, which perform their tests under ISO 17025, get used now to communicate about their PT results and they even consider this PT process as a marketing tool to highlight proof of their know-how.
However, evaluation of the success rates of the candidates on PT tests is not the only point to consider; the most important is to understand and evaluate the lab's ability to solve problems when they are out of ranges. PT not only show performance, but they are a very good way to check if the quality system runs well; ie, if the quality system is reactive and if all the laboratory staff is involved. I do consider that laboratories can unfortunately get some outliners. Human errors could be acceptable but should not be permitted to remain. It is also unacceptable to not evaluate consequences of these outliners for the lab's customers.
Beside the scope of accreditation, you must also check if candidates run ISO (or Afnor, CEN, AOAC) reference methods. You might accept internal methods but do not hesitate to ask for the reason why the candidates perform these internal methods and if there are small or big differences between reference ones. For example, in France when you use mass detection and when the ISO method refers to UV diode array detection, the laboratory is obliged to mention 'internal method', but we all know that mass detection avoids matrices interferences and is a synonym of reliable results. This deviation is obviously acceptable. Again, when third party labs use internal methods, do not hesitate to ask for the complete validation set in order to see if the performances will fulfil your requirements.
If you still doubt the method, send samples and compare with the previous results. Normally, all professional laboratories will accept this little trial.
Some questions that are also important to me, concern analysis frequencies of blank samples, certified samples and calibrations. These processes are not completely and thoroughly described in the ISO reference methods and each laboratory arranges its own process to secure the production lines.
How do candidates secure their series? This is a key question, and to me, it is fundamental that after each recalibration an independent reference sample should be analysed. Even more important, is at the end of the series the same sample should be analysed once more to check if any deviations or bias have occurred during experiences.
For several years now, we can see in some accreditation scopes, the use of alternative methods such as Near Infra-Red Spectroscopy (NIRS), which are considered as 'predictive' and not 'official methods'. These methods are based on mathematical models, which connect NIR spectra to wet chemistry reference methods. Nevertheless, you need to evaluate the frequency of comparisons between wet chemistry and prediction models and how often curves are updated. The main advantages to deal with such technics are, of course, the prices and the rapidity of the answers.
Generalist or specialist? You could find in the market labs that propose a large portfolio of tests and that master a lot of different matrices under accreditation. In parallel, you can also find some labs that are really specialised in feed, food or pet food matrices or just a few technics, for example. The main difference will be the quality of the after-sales services. If you address your feed samples to a specialised laboratory you can normally engage some clear technical discussions about the results with specialists who know your matrices and the associated regulations well. If you decide to run your business analysis contracts with a laboratory specialised in unique technics, you will have to manage some different transportations and organise logistics in order to send aliquots of your samples to different labs that will cover all the analyses.
When choosing a lab, customers should ask several questions: Are you ISO 17025 certified? How do you process samples? May I see your accreditation scope? Do you run the reference method on all your customer samples? If a NIRS lab, how often do you verify results with wet chemistry? What kind of quality control programme do you have? What are your results for PT tests?
Usually, if candidates are professional, they will happily answer you. After all, it is not an intrusion, but the best way to initiate transparent relationships.
About the Author
Claude Charreteur gained his PhD in Analytical Chemistry before joining the Neovia Group in 2007 as a CEO of an internal business unit. Since 2014, he has been Manager & Project Manager & Business Developer.
Issue
Related topics
Related organisations