Processing In-Depth Focus August 2019
Our Processing In-Depth Focus features Peter Skou, Frans van den Berg and Lea G. Johnsen explore the role of Process Analytical Technology within the food industry.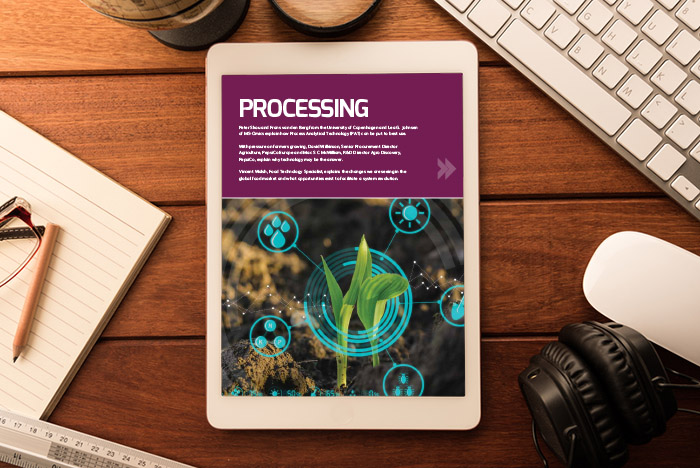 In this In-Depth Focus:
Peter Skou and Frans van den Berg from the University of Copenhagen and Lea G. Johnsen of MS-Omics explain how Process Analytical Technology (PAT) can be put to best use.
With pressure on farmers growing, David Wilkinson, Senior Procurement Director Agriculture, PepsiCo Europe and Mac S C McWilliam, R&D Director Agro Discovery, PepsiCo, explain why technology may be the answer.
Vincent Walsh, Food Technology Specialist, explains the changes we are seeing in the global food market and what opportunities exist to facilitate a system revolution.