Passing the colour test
We're in the middle of a sea-change in attitudes to colours in food and beverages. It's no longer enough for products to look good — customers now demand that products should be produced safely and naturally and the colours that go into them are no exception. Christiane Lippert, Head of Marketing at Lycored, explains the impact made by three in five customers avoiding artificial colours globally.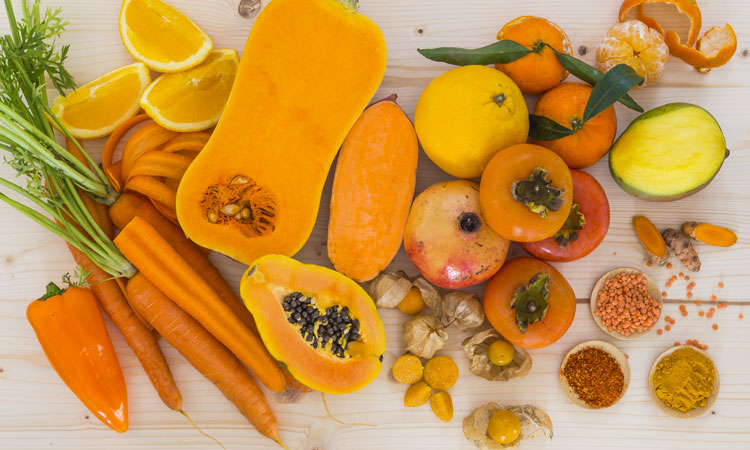 Manufacturers who make the switch from artificial to natural reap the rewards. When 506 health-conscious consumers were asked "Would you be willing to pay more for a product with natural flavourings and colours?" almost nine in ten said they would. On average, they said they would pay up to 47% more.1
However, going natural can also be technically challenging. Some non-artificial colours are sensitive to pH, UV light and extreme temperatures, and may not interact well with some recipe matrices, such as high fat systems. It is therefore beneficial to aim to make the switch to natural without sacrificing stability.
For example, at Lycored we carry out frequent research into the stability of our natural colour solutions. Here we outline new results of recent stability tests in two categories: flavoured and coloured sparkling waters, and fruit preparations for layered yoghurts.
With consumer preference for natural on the increase, and manufacturers seeking product stability, producing super-stable colours is the perfect solution. Using a range of proprietary techniques and our own plant sources, Lycored has created a wide range of versatile carotenoid-based colour solutions, utilising natural lycopene tomatoes and a strain of Blakeslea Trispora fungus.
Natural colourants such as these offer several important advantages.
Lycopene
Lycopene is a bright red carotene found in tomatoes, red carrots, watermelons and papayas, though not in strawberries or cherries. It is best known for giving red foods their distinctive colour, though asparagus and parsley also contain their fair share of lycopene.
It can provide various shades of red, pink and burgundy and is completely vegan. It is highly stable in a range of pH, light and high-temperature conditions and is also very suitable for high fat systems. All this means it boasts far greater versatility than alternative red colouring options. Beet, for example, is sensitive to heat; anthocyanins are sensitive to pH; and carmine's (cochineal) origins mean it is no longer considered consumer friendly.
Beta carotene
Beta carotene is a reddish-orange food colouring abundant in fruits and some plants. Like lycopene it is classified as a carotene and gives carrot, sweet potato, pumpkin, squash, peppers and apricots their colours. Again, like lycopene, there are exceptions, as peas and spinach are also high in beta carotene.
Colour-wise beta carotene is very versatile, offering a spectrum of natural options from bright yellow to reddish-orange. It is also highly stable under a wide range of pH, light and high-temperature conditions, and this stability can be augmented with the addition of vitamin C.
Both lycopene and beta carotene are certified kosher and halal, vegetarian-friendly, non-GMO, heat, light, and pH stable, safe and easy to use, so if consumers are truly concerned with food safety and ethics, they will have no complaints.
Tests
In an effort to better understand and utilise these natural options Lycored tested the performance of its colours in flavoured and coloured sparkling waters – one of the beverage categories for which they are ideal.
Sparkling water was added to strawberry-flavoured syrup and filled to 250ml in PET bottles, with 200ppm of ascorbic acid added to prevent colour fade over a 12-month shelf life. Each sample was checked for ringing, sediment and fade at regular intervals.
Six of the seven Lycored colours delivered good stability over the 12 month period and there was no ringing at all over this period in four of the samples, although there was a slight stain of the PET neck after nine months in some tests.
There was no sediment in five of the seven samples and clarity was good at the end of 12 months for three. The other colourants provide a natural cloudy effect from the outset and all four retained their natural cloudiness, meaning no added cloudifiers are required.
In summary, products with both Lycored and beta carotene delivered excellent performance in sparkling flavoured waters, demonstrating resistance to fading, ringing and lack of sedimentation.
Yoghurts
The demand for attractive, safe colours in yoghurts is growing alongside the global yoghurt market. A range of natural colour sources are commonly used in fruit preparations in yoghurts. These include lycopene and other carotenoids, foodstuff colourings such as carrot concentrate, paprika and carmine.
Lycored also set out to explore the comparative stability of its natural colours in this category. We wanted to ascertain the following:
How adding colour to fruit preparations creates lasting visual impact
The authenticity of Lycored's fruit preparation colour shades compared to real fruit varieties, and how this changes over time
The stability over time of Lycored colours in a retail lighting environment, versus common alternatives
How Lycored red colours withstand migration into white dairy mass in yoghurt, and how their performance compares with that of carmine
The stability of Lycored's colours through a process of industrial scale-up
In Phase 1 we monitored and assessed the comparative appearance of yoghurts containing fruit preparations over a shelf life of 31 days.
Twenty-four unique samples were tested. Each sample of 100g full fat Greek yoghurt contained 40g of preparation from four common fruit varieties – lemon, apricot, peach and strawberry.
For each fruit variety, at least one sample contained an appropriate Lycored colourant and at least one contained an alternative natural colourant. For some of the samples we also assessed the performance of fruit preparations with no colours (comparing them to at least one each of Tomat-O-Red TM and Lyc-O-Beta TM).
The samples were all tested in two different stability environments. In one, temperature was controlled at 4ºC for 30 days; in the second, temperature was controlled at 4ºC for 30 days under light of 2,200 Lux.
Results
In the yoghurt containing lemon preparation, there was significant fade and migration in the sample coloured with paprika, compared with the sample coloured with Lycored's own solution. In the strawberry samples, there was severe migration from the carmine-based colourant, compared with the samples coloured with Lycored's alternatives. There was also significant fade and distortion from the sample containing fruit preparation with no colour.
In the peach yoghurt there was significant fade and migration in both the sample with no colourant and the sample coloured with carrot concentrate. However, Lycored's offering delivered far higher stability. 
The trials from Phase 1 demonstrate that:
Fruit bases or preparations in yoghurts need added colour to retain vibrancy and fresh appeal
Lycored's natural colours are colour-fast even under light conditions more extreme than retail lighting conditions
Lycored's natural colours offer authentic true to fruit and vibrant fruit shades from lemon yellow to strawberry red
Migration is a real issue for carmine based colouring in strawberry, even when paired with pectin
 In Phase 2 we assessed the stability of four of Lycored's natural colourants under the stronger and longer heat process of scaled industrial production.
We wanted to assess how stable they were when heated to 75ºC, 85ºC and 95ºC. To that end, external researchers were commissioned to take Digieye pictures and lab measurements to provide an objective set of results.
In each of the samples, the colours remained stable at 95ºC when held at that temperature for over 30 minutes. The tests show that Lycored's natural beta-carotene and lycopene colourants are both process-stable, even when subjected to high heat levels and holding temperatures over 30 minutes.
Conclusion
Manufacturers now have greater opportunities than ever to colour products naturally without compromising on stability. In fact, rather than creating limitations these super stable colours offer new ways to position products as more natural and fresh, with longer shelf lives. They can also potentially reduce the operational costs involved in packaging, transport and storage of final product. 
Every day we are learning more about the possibilities offered by our natural colourants and demonstrating that they provide stability in a growing number of applications. Frequently we discover that they outperform not only other natural alternatives, but also artificial colourants.
There is a long-standing perception that natural colours are harder to work with than artificial alternatives. We are working towards a day when that is a thing of the past.
References
Lycored 'True Colors: Consumer Preference for natural colors and what it means for dairy"
http://www.lycored.com/wp-content/themes/lycored/dist/images/true-colors-paper.pdf
Biography
Christiane Lippert has served as Head of Marketing at Lycored for almost three years, prior to which she fulfilled a variety of marketing roles at Givaudan Flavours. She holds qualifications from Limerick University, Manchester Metropolitan University and the Michael Smurfit Graduate School of Business.
The rest of this content is restricted - login or subscribe free to access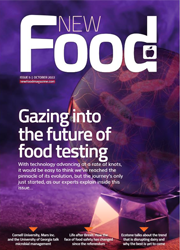 Thank you for visiting our website. To access this content in full you'll need to login. It's completely free to subscribe, and in less than a minute you can continue reading. If you've already subscribed, great - just login.
Why subscribe? Join our growing community of thousands of industry professionals and gain access to:
bi-monthly issues in print and/or digital format
case studies, whitepapers, webinars and industry-leading content
breaking news and features
our extensive online archive of thousands of articles and years of past issues
...And it's all free!
Click here to Subscribe today Login here