Processing In-Depth Focus 2017
Food grade lubricants – the way forward; The world's first sustainable rapeseed oil; and Cook quench chill operation for noodles, pasta and rice…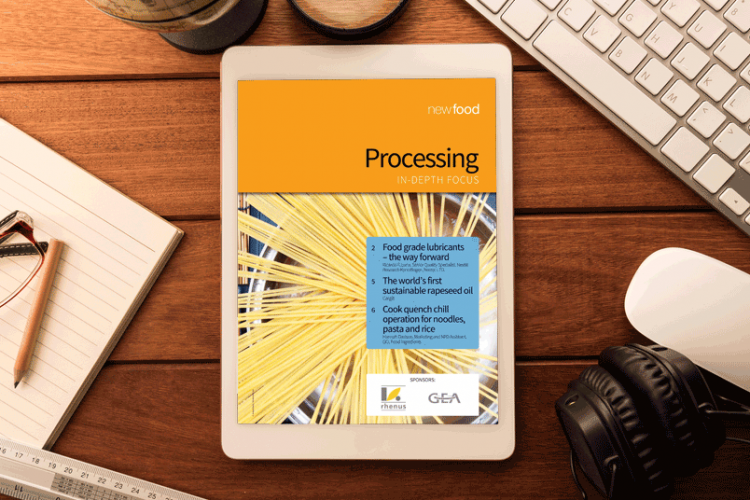 In this Processing In-Depth Focus:
Food grade lubricants – the way forward
Ricardo F. Luna, Senior Quality Specialist, Nestlé Research Konolfingen, Nestec LTD.

The world's first sustainable rapeseed oil
Cargill
Cook quench chill operation for noodles, pasta and rice
Hannah Davison, Marketing and NPD Assistant, GCL Food Ingredients
This Processing In-Depth Focus is restricted to logged-in members. Login or subscribe free to read it.