Dairy Processing supplement 2016
In this supplement: Milk, dairy, nutrition and health: focus on cardiometabolic disease and healthy ageing; Unravelling acid whey processing by understanding lactose crystallisation; World Dairy Summit show preview…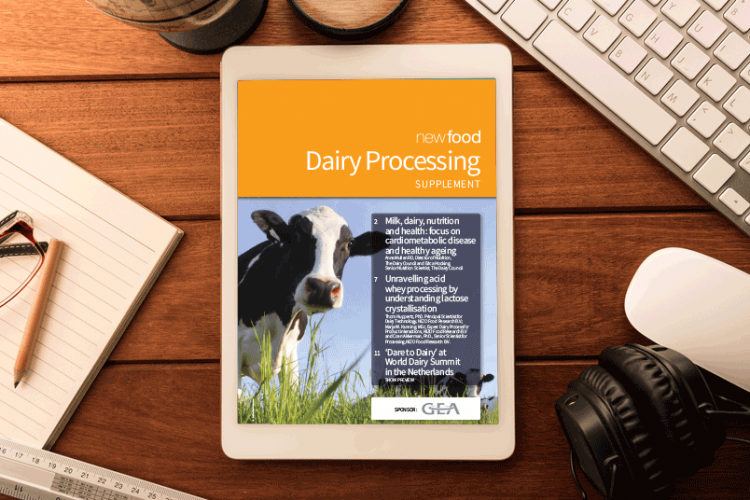 In this Dairy Processing supplement:
Milk, dairy, nutrition and health: focus on cardiometabolic disease and healthy ageing
Anne Mullen RD, Director of Nutrition, The Dairy Council and Erica Hocking, Senior Nutrition Scientist, The Dairy Council
Unravelling acid whey processing by understanding lactose crystallisation
Thom Huppertz, PhD. Principal Scientist for Dairy Technology; Marja W. Kanning, MSc, Expert Dairy Process for Product interactions and Coen Akkerman, PhD., Senior Scientist for Processing, all NIZO Food Research B.V.
'Dare to Dairy' at World Dairy Summit in the Netherlands
SHOW PREVIEW

This Dairy Processing supplement is restricted to logged-in members. Login or subscribe free to read it.
Issue
Related topics
Related industry sectors