EHEDG guidelines for conveyors for the food processing industry
Posted: 18 August 2016 | Jon J. Kold, Chairman, EHEDG Denmark | 1 comment
EHEDG's guidelines for conveyors in food processing discuss good and bad solutions, and focus on production and the cleaning regime. The guideline chapters give input to the various conveyor types and the challenges during food processing.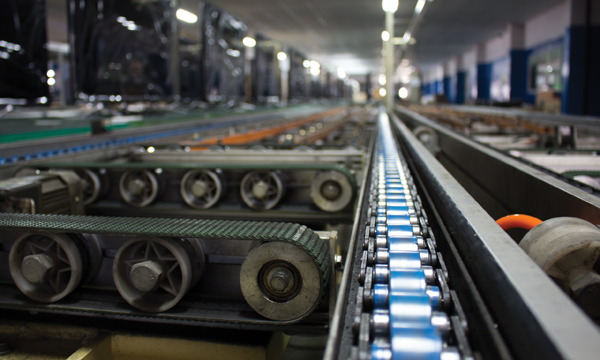 However, there are difficulties in proposing sweeping generalisations for conveyor and belt design due to the multiplicity of demands from the industry; foodstuffs may be (deep) frozen, fried, cooked, or baked, etc., on the conveyor; the foodstuffs may be hot or cold, humid, dry, or oily etc.; they may be highly perishable and/or susceptible to contamination or very highly inert.
From 1981 to 2001 I was working in the food processing industry as Product Development and Quality Control Manager. This means that I had the responsibility of the microbiological quality of products, specifically shelf life and safety. Safe products are a must for food processors!
Cleaning regimes as well as safe production procedures have to be implemented, controlled, evaluated, and constantly updated – I have seen a lot of facilities where it was a challenge to obtain good microbiological conditions which required a high level of management to operate safely. The task in the industry is to have procedures to handle all critical areas. HACCP is one of the tools we use to monitor, improve, train and motivate staff to maintain the microbiologic status of production facilities and thus of the product itself.
In 2001 I became Manager of a test laboratory in Kolding, Denmark; which was authorised to perform cleanability tests and certify equipment under the EHEDG organisation. At that time the laboratory was participating in a larger Danish R&D project to improve hygienic design in relation to construction materials. In 2010 I was participating in a group establishing the Danish Chapter: EHEDG Denmark and I became Chairman. The objective of the group was to utilise EHEDG to intensify the awareness and importance of knowledge of hygienic design.
This way I was given the liberty and privilege to help the processing industry to focus on the equipment and use hygienic design to further improve the possibilities to manufacture safe products, from a microbiological standpoint as well as foreign objects. I saw great potential for the processing industry to use hygienic design to a more efficient production environment.
EHEDG is a very challenging forum were guidelines are a major tool to help processors and equipment manufactures to focus on the issues where processing hygiene can be improved when the equipment is designed. Both parties have a better knowledge background for their discussions. EHEDG guidelines and courses in Hygienic Design are the backbone in gaining knowledge of the industry. EHEDG also have the possibility to inspire universities to include Hygienic Design in their curriculum.
In 2011 EHEDG asked me to Chair a group to write a guideline for conveyors to the food processing industry. The group consisted of very broad industry participation from the cleaning industry, from food manufactures to a variety of conveyor manufactures; competitors were working together with their input to the guideline.
The resulting guideline gives the status for good and bad solutions as well as discussing that some solutions used today still have critical areas to pay attention to during both the production and the cleaning regime.
The guideline chapters give input to the various conveyor types and the challenges during food processing. However, there are difficulties in proposing sweeping generalisations for conveyor and belt design due to the multiplicity of demands from the industry; foodstuffs may be (deep) frozen, fried, cooked, or baked, etc., on the conveyor; the foodstuffs may be hot or cold, humid, dry, or oily etc.; they may be highly perishable and/or susceptible to contamination or very highly inert. As aforementioned, the task for the guideline is to give knowledge to the food processors as to availability on the market and the conveyor suppliers a better insight. It is important that the buyer know how to specify their needs and the supplier to see possibilities. The conveyor industry is moving fast and we can already see that new solutions are created, so I'm looking forward to see an updated guideline in the future. The working group discussed the need for an update and, as everybody learned during the meeting, there are a lot of challenges to be addressed
The conveyor industry is moving fast and we can already see that new solutions are created, so I'm looking forward to see an updated guideline in the future. The working group discussed the need for an update and, as everybody learned during the meeting, there are a lot of challenges to be addressed
Issue
Related organisations