The FLW Standard: helping companies across the globe manage food loss and waste
Posted: 22 June 2016 | Victoria White, Digital Content Producer | No comments yet
New Food caught up with Brian Lipinski to find out more about the FLW Standard and the growing issue of food loss and waste…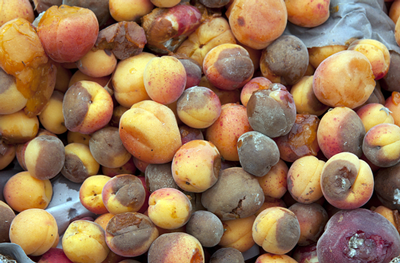 Around 100 million tonnes of food are wasted annually in the EU and this could rise to over 120 million tonnes by 2020. To counter the issue, the global Food Loss and Waste Accounting and Reporting Standard (FLW Standard) was launched earlier this month.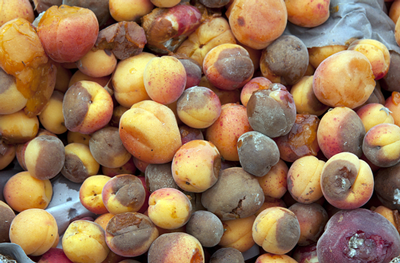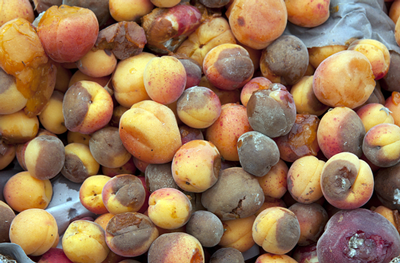 The FLW Standard is the first-ever set of global definitions and reporting requirements for companies, countries and others to consistently and credibly measure, report on and manage food loss and waste. 
New Food caught up with Brian Lipinski, an associate of the World Resource Institute (WRI) Food Program, to find out more about the Standard and the growing issue of food loss and waste. Brian highlighted that food waste is a global problem that needs to be addressed: "One-third of food for human consumption is lost or wasted between the farm and plate each year, and yet one in every nine people worldwide are undernourished. Up to $940 billion in economic losses each year are due to food being lost or wasted. And food loss and waste generates an estimated 8 percent of global greenhouse gas emissions.
"From this we can see that reducing food loss and waste represents a major opportunity from a social, economic, and environmental perspective. No matter what your concern is, whether it's feeding people, saving money, or saving resources, reducing food loss and waste just makes sense."
A global step in the fight against waste
The Standard is a massive global step in the fight against food loss and waste, setting out clear targets that companies can follow. Brian explained:  "The new Food Loss and Waste Accounting and Reporting Standard (or FLW Standard) is the world's first ever standard to empower countries, companies, and other organisations to quantify how much and where food loss and waste occurs, set baselines, measure progress over time, and report in a consistent manner. Our hope is that it will help stakeholders know where food loss and waste is happening so they can design measures to reduce it and measure their progress in reducing their own food loss and waste."
Creating inventories in conformance with the FLW Standard is a critical foundation to develop effective strategies for reducing food loss and waste and monitor progress over time. Moreover, it can help governments and companies meet international commitments, including the Paris Agreement on climate change and UN Sustainable Development Goals (SDGs).
Brian explained more about the guidance provided by the Standard: "This Standard is a vital resource for achieving the Sustainable Development Goals Target 12.3, which calls for cutting food waste in half by 2030 at retail and consumer levels and reducing food losses along production and supply chains. By using the standard, food producers and manufactures have a consistent set of definitions for food loss and waste and an accounting and reporting framework to compare data over time and develop effective strategies to reduce loss and waste.
"Additionally, guidance on best practices in terms of reporting and quantification methods are available at the FLW Protocol website to provide users with the most up-to-date knowledge on how to best measure and report their food loss and waste. We also have links to existing studies and other tools that may be useful on our website and in the standard itself. A lot of great work already has been done on this topic, so whenever possible, we've tried to point out what's already available as a resource for someone who's just getting started on this topic."
Working together to mould the Standard
The FLW Standard was developed over the course of three years. The WRI was joined by The Consumer Goods Forum, FAO, the EU-funded FUSIONS project, UNEP, WBCSD and WRAP in a Steering Committee that  provided technical input, written content, strategic direction, and quality control throughout the standard's development. The Steering Committee and more than 200 external stakeholders – companies, national governments, intergovernmental organisations, non-governmental organisations, and academic institutions – worked together to mould the Standard. As Brian told New Food, "It truly was a global effort to bring this standard together."
Having stakeholders from around the world means that the Standard can be applied effectively globally. Brian explained: "The FLW Standard can be used by any country, city, company or other organisation that is trying to figure out how much food loss and waste it is generating and where that food loss and waste goes. Additionally, it is intended to apply to the entire food supply chain, so it can be used anywhere from the farm level up until food reaches the consumer."
Related topics
Related organisations