What systems you need and what to expect from a traceability audit
This article discusses the current state of traceability and product recalls, the effects of regulation and voluntary industry standards on traceability, what to expect from a traceability audit and what systems ensure traceability.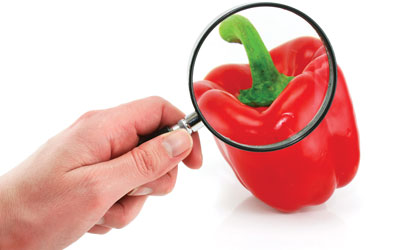 Food manufacturers are required by regulatory agencies and most audit standards to establish procedures and maintain records to document the traceability of the products they produce, the ingredients they contain and the materials in which the products are packaged. While the specific requirements of these agencies and standards may vary slightly, they share the goal of facilitating the traceability of contaminated foods and ingredients in the event of a product recall. They also help build consumer confidence in product transparency through demonstrated label claims like organic, non-GMO and source of origin. Strong traceability programs also help prevent food fraud by regulating all aspects of an increasingly global supply chain.
Traceability today
Traceability is the ability to track any food through all stages of production, processing and distribution (including importation and at retail). It is a risk-management tool that also allows food business operators or authorities to withdraw or recall products which have been identified as unsafe. It is a cornerstone of the EU's food safety policy.
Webinar: eBook: Thermo Fisher Scientific Food Integrity Collection 2017
Over the course of the year Thermo Fisher Scientific have provided expert comment on a whole swathe of issues including food fraud, origin testing and labelling regulations. This collection also provides access to Thermo Fisher's Food Authenticity webinar series for 2017, where experts delve into olive oil characterisation, gelatin speciation, honey and chromatography, and more.
In the UK, the most common cause of food recalls in 2014 was microbiological contamination, at 24% (that includes E. coli at 10%, Salmonella at 4% and Listeria at 3%). Allergens accounted for 8% of all recalls. In the EU from January through August 2015, 14% of food alerts were caused by allergens and 37% were due to pathogenic microorganisms (which includes Salmonella at 19%, Listeria at 9% and E. coli at 4%). In the U.S. between 8 September 2012 and 7 September 2015, the most common cause of food recalls was undeclared allergens, which accounted for 43.6% of all recalls. The next most common reason for a recall was contamination with Salmonella at 28.7%, followed by contamination with Listeria monocytogenes at 17.3%.
The rest of this article is restricted to logged-in members. Login or subscribe free to read it.