Championing food safety culture in hemp
Rachael Kropp explains how Socati instils a food safety culture with a combination of collaboration and quality standards.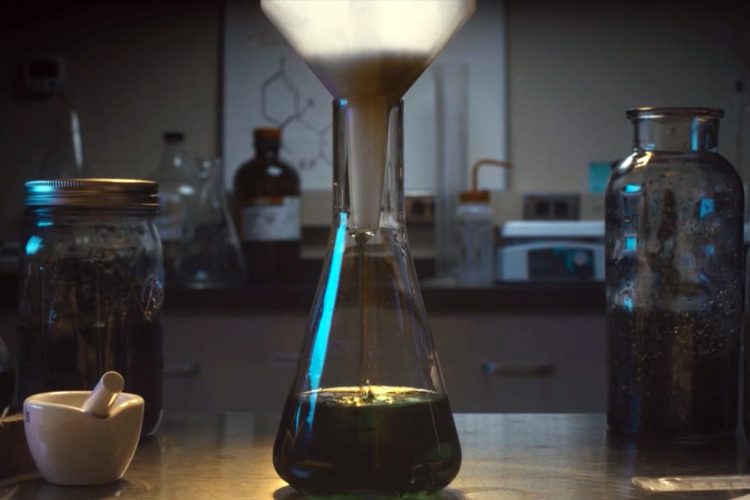 Internal testing and working with third-party-accredited labs is a critical component in successfully operating in the hemp space
The hemp industry can be a challenging field to work in given its relative infancy and accompanying patchwork of quickly evolving regulations. Although there are unique challenges in hemp, instilling and cultivating a strong food safety culture involves similar processes, education and resources used in countless other industries. In this article, Socati's Quality Manager, Rachael Kropp, suggests how to encourage such a culture.
From day one, manufacturers need to prioritise traceability and quality, plus ensure that Good Manufacturing Practices (GMP) are at the core of all operations. Socati bases its quality system on principles already in existence — looking towards food safety rules and regulations. Socati started with 21CFR110 (GMP for manufacturing, packaging or holding human food) and 21CFR117 (GMP for hazard analysis and risk-based preventive controls for human food), which are the backbone of its operations. Although neither GMP codes were built for hemp, these strict standards for human food should be the minimum requirement for hemp operations. 
There have been plenty of dramatic changes in terms of self-regulation as the sector has grown. Unlike two or three years ago, GMP-based certifications are required on most approved supplier lists for manufacturers and requested by most buyers who purchase hemp material. Certifications such as Safe Quality Food (SQF) and GMP are common and demonstrate a commitment to food safety culture.
Quality starts at the very beginning of the process with raw material selection. It's important to source materials that have been thoroughly tested and validated, so the quality of hemp ingredients used in any product or formulation will remain a top priority. Hemp companies, at all ends of the supply chain, should value quality and only work with established ingredient suppliers who can deliver:
Third-party lab testing — testing is essential to retain trust, traceability and transparency with suppliers and partners
Documentation — ensuring hemp extracts come with COAs (Certificate of Analysis) means you can be certain that testing has been carried out for pesticides, heavy metals and other harmful chemicals to prove purity and traceability of materials
Manufacturing practices — compliance with GFSI and GMP standards ensures brands receive the highest quality and most reliable cannabinoid ingredients that consumers demand
USDA organic — the market for organic and natural products is growing, so seeking a manufacturer who holds this certification is a must.
The hemp industry has taken several different pathways
Hemp has gone through an industrial revolution in the past few years. From learning how to grow hemp on large-scale farms, to efficient harvesting, extraction and chromatography processes, and even quality and documentation; the entire industry has taken an educational journey together. Interestingly, consumers have driven much of this innovation via their increased demand for organic products. This development has led companies to spend time and resources gaining that trusted USDA organic certification.
Without universal standards, rules and regulations, manufacturers who want to succeed in the hemp space have been left to create their own quality and food safety programmes independently. They are left to obtain certifications that they believe elevate the standards for the industry. This is not necessarily a bad thing as it requires companies to keep focused on innovation and creating new standards for production and success.
Balancing internal and third-party testing
Although it can be tricky to manage, internal testing and working with third-party-accredited labs is a critical component in successfully operating in the hemp space. It's important to prioritise the formation of strong relationships with testing partners who share similar views regarding standards and delivering quality material. Not only is it good for operations, but it's also helpful for teams to stay up to date with the latest trends and conversations regarding food safety, quality and the regulatory environment.
Testing all incoming raw materials in-house is an important first step to ensuring everything is compliant. Raw materials should meet or exceed both state and federal regulations in terms of allowable levels of pesticides, solvents and other chemicals.
Building a strong supply chain based on trust is also important. It won't come easily but putting in the hard work early to develop and find partners that can deliver raw materials that meet rigorous quality standards will pay off in the long run. Creating a community of like-minded partners is essential, especially in a new and regulated industry like hemp.
During the manufacturing process, conducting regular testing for in-process material with internal analytics teams is also something to consider. Working together as a team to track and monitor how processes are performing is vital to create superior products consistently. 
When the product has reached its final stages, conducting a final round of internal and third-party testing with ISO 17025-certified labs should be the last step before any product leaves a facility. This provides further validation that end product quality is aligned with consumer demands.
The commitment to continuous improvement
Cultivating a food safety culture requires buy-in from everyone within an organisation; particularly those in a leadership position. Culture is created from the top-down. A committed executive team is vital to cultivate a robust food safety programme. The support needed from an executive team is engagement and providing access to the right resources for success. Values such as collaboration and doing things the 'right' way are key components to fostering a positive food safety culture. It's also crucial that the executive team continually investigates new technologies to keep innovating.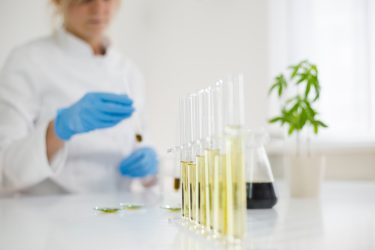 Leadership teams should also recognise that SQF and GMPs help everyone within an organisation do their jobs more efficiently and effectively. Maintaining proper standard operating procedures (SOPs), records and other vital documentation is in the best interest of every department. For example, traceability, batch records and tracking inventory will help operations and accounting teams work more productively. Regular cleaning and completing preventative maintenance will help keep hardware and machines in proper working condition, increasing efficiencies within production teams. Product documentation, SOPs and training records are essential to support a food safety culture and a safety-based culture. Organisation charts, job descriptions and role-based training are valued by HR, while sales teams need up-to-date specification sheets and product documentation to share with prospects and clients. It's easy to see how this top-down commitment quickly turns into a corporate culture with far-reaching benefits to all.
Quality is an essential culture to cultivate for the hemp industry as a whole. Pushing team members to continually find innovative ways to look ahead and stay on top of current trends is important. This forward-thinking approach will help to improve the quality of products manufactured today.
With advancements in technology and industry breakthroughs happening daily, the job of championing food safety culture is never complete. Hemp operators must always be on the lookout for better or more innovative ways to improve products and processes, and teams should never be satisfied with a simple yes/no answer. Becoming a leader in quality means always asking tough questions and being open to the idea that a path to continuous improvement never ends. In this line of work, there's always more to the story.
About the author
Rachael is a quality control and regulatory compliance expert in R&D, biotechnology, food, cosmetics and hemp. As Quality Manager of Socati, she manages regulatory research and compliance in food, beverage and the industrial hemp industries, as well as Quality Management System compliance audits and system improvements. She holds a Bachelor of Science in environmental sciences, policy and management with an emphasis in policy, planning, law and society; and a Minor in chemistry from University of Minnesota-Twin Cities. With her rich background in science and policy, she focuses on regulatory research, product quality issues and food safety.
Related topics
Related organisations