Leatherhead Food International – tomorrow's science for today's food & drink industry?
Leatherhead Food International (LFI) is a provider of scientific research, information and consultancy for the global food and drink sector. It is renowned for its comprehensive World Food Legislation services, applied Bioscience Research and Food Ingredient expertise. Paul Berryman gives an overview of LFI's capabilities to develop innovative solutions to the major issues facing the food & drinks sector.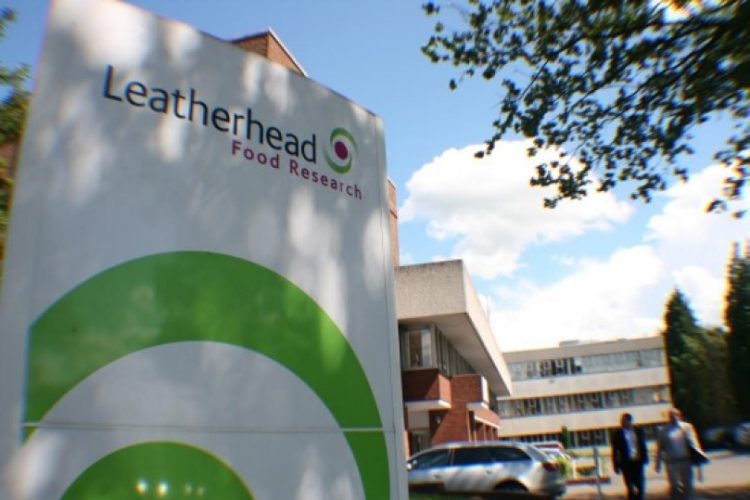 Founded in 1919 as a membership organisation to carry out research for the UK food industry, LFI has become a thoroughly modern customer-focussed consultancy equipped for the technological challenges of the 21st Century. It still has over 1,000 members worldwide and its membership list reads like a who's who of the food industry, including most of the major multinationals and household names from the retailing sector.
LFI is application driven, having a clear understanding of the fundamental skills needed to turn good science into commercial reality. A unique feature of LFI's portfolio is that it covers all the services needed to bring a product from inception to launch (see Table 1).

This article summarises the challenges and opportunities facing the food and drink industry and shows how LFI can help businesses tackle those issues.
Food Industry Challenges
Nutrition and health is very high on the food industry agenda. Latest UK statistics predict that 20 per cent of boys and 33 per cent of girls will be clinically obese by the year 2020. The incidence of Type 2 diabetes and cardiovascular disease is increasing and the Government is spearheading low fat, low salt and low sugar campaigns. It will be a challenge to society to reverse this obesity trend. The food industry can help via informative labelling. LFI can also help by developing healthy alternatives. We have carried out research to develop many low fat, low salt and low sugar products. A few examples include:
Developing low calorie mayonnaise that tastes good. Instead of adding starch to replace fat, we are developing a clever double emulsion technology that reduces fat by putting a hole in the middle of the fat globules. Result – less fat, same mouthfeel.
Experimenting with salt crystal shape and structure to produce low salt crisps with the same initial burst of salty taste.
LFI has experience in designing and implementing human nutrition trials and working with volunteers. Its dedicated human nutrition facility is also used for glycaemic index and satiety studies. A dedicated cell culture facility, using an in-vitro cell model to investigate the uptake of dietary components is also available.
Another key trend is that consumers not only expect food to be safe but also want it to be produced ethically and in an environmentally friendly way. These new demands for "ethical" and "sustainable" foods are somewhat contradictory. For example, some consumers will pay more for locally produced foods that cut down on "food miles". Other consumers will pay more for food shipped thousands of miles from third world countries, in order to help the poor. LFI has the expertise to carry out consumer and sensory research to identify the root causes of customer preferences. LFI's new Seminar – Large scale ethical food production – meeting the challenge of consumer demand will give the food industry an opportunity to explore these key issues in September.
However, these are just two of the challenges facing today's food industry. A more comprehensive list is given in Table 2.

So how can LFI help? Here is a brief overview of LFI's extensive portfolio of services designed to help the food industry develop innovative solutions to these challenges. Some example case studies are shown here.
Market Intelligence
Companies use LFI's Market Intelligence Team to track developments in global food markets and identify opportunities and trends. It provides off-the shelf market reports, databases and customised on-line portal feeds giving the latest food market information. LFI's unusual marriage of commerce, science and law enable it to produce a wide range of market intelligence reports for the food industry, including:
The European Ethnic Foods Market
The international low and light food and drinks market
Confectionery Innovation report
Key players in the functional foods market
Regulatory and Technical Consultancy
The Regulatory & Technical Consultancy Service (RTCS) offers genuine global regulatory coverage combined with scientific and technical support. The Regulatory team covers 142 countries and is fluent in 16 different languages. So companies wishing to export their products to China, India, USA or anywhere else in the world can access the latest food laws relating to those countries.
Its technical abstracting capabilities are second to none. The library resources are unrivalled in the private sector – over 17,000 books and 650 monthly journals form part of this vital asset – not to mention a technical and regulatory help desk that handles over 10,000 enquiries a year.
The technical team offer advice with food safety and microbiological issues, guidance on key health and nutrition trends, product or process troubleshooting and the properties and applications of specific ingredients.
LFI also provides UKAS Accredited nutritional testing and microbiological examinations to help companies implement quality assurance, due diligence and legal compliance systems.
An on-line scientific resource Food Science World provides news and comment, a range of in-depth feature articles, reviews and fact sheets.
LFI's 130 annual courses attract over 2100 participants and many of the courses have been established for over 30 years. The portfolio covers HACCP, food safety and microbiology, product development, manufacturing excellence, regulatory and labelling, nutrition, analysis, management skills and inspection.
Research Programmes
With over 85 years of experience, Scientific Research is one of LFI's key strengths. Its two key client groups are:
The Food Industry. LFI has an extensive Member Research Programme but also runs confidential projects for individual firms and collaborative projects for groups of clients.
Government Departments. LFI participates in EU and UK Government funded projects with Universities and Research Institutes. This research addresses national and international food policy issues. Key collaborators are DEFRA, FSA, DTI and RDA's.
The jewel in LFI's crown is its Member Research Programme. This is a programme of research projects agreed and driven by its member companies. Results are disseminated free of charge to members as part of the membership package and provide both practical and cutting edge applied technology.
LFI has six Research Forums, each representing one of its key areas of expertise. The committees include food industry representatives, to ensure its research is relevant and reflects industry needs. The six forums are:
Nutrition & Health:
Identifying health enhancing properties of foods.
Studying the effects of diet on health.
Carrying out human volunteer studies –allergenicity, GI & bioavailability
Development of functional foods and nutraceuticals
Delivering cellular, molecular and biological test systems
Food Quality:
Measuring allergens, residues and contaminants in foods
Determining nutritional components in foods
Quantifying additives in foods
Developing new technologies to measure nutrients in food
Identifying the causes of taints and odours
Food Safety:
Innovative development for food allergens, vitamins, polysaccharides, pathogenic & spoilage microbes
Microbial physiology including growth, survival, toxin production, adaptive resistance and recovery
Food preservation
Food processing method validation
Consumer & Sensory Science:
Product benchmarking
Sensory evaluation
Difference testing
Consumer research including focus groups, local and global studies
Retail food service audits by mystery shoppers
Food Ingredients:
Understanding the influence of hydrocolloids and ingredients on structure, stability and texture
Exploiting the nutritional properties of ingredients to develop healthy products
Understand ingredients and processing
Generating new concepts for the future
Confectionery:
Chocolate & sugar confectionery research & development
Pilot plant production of confectionery
Shelf life testing
Product quality & benchmarking
Moisture migration and texture expertise
What next?
New issues like nanotechnology, personalised nutrition (based on individual genetics) and novel foods are likely to develop over the next five years. The role of LFI is to monitor those trends and ensure that its services help the food industry address new challenges. Dr Paul Berryman, Research Director of LFI concludes:
"Our excellent links with academia, the food industry and government agencies will enable LFI to identify key issues, develop strong collaborations and deliver relevant and important results for our clients".
For further information please browse www.leatherheadfood.com
Case studies
Case Study 1: In-line Vitamin Sensor
This 3-year, DEFRA project aims to develop a novel tool to help in production QC and compliance. Significant progress has been achieved in developing an in-line system for measurement of vitamin B2 in a range of matrices: premixes, cereals and milk powders. A pre-prototype concept has been realised, and is being designed and assembled for validation by the project partners.
Case Study 2: Prebiotics
This study will allow prebiotic manufacturers to understand much more about their products, and therefore exploit them further. The work also aims at evaluating the effect of prebiotic blends on the physico-chemical properties, on application performance and on gut activity.
Case Study 3: Novel coatings with antimicrobials
A recent project demonstrated that hydrocolloids could be used to produce a range of flexible, heat sealable and water soluble films and coatings that can also carry cocktails of antimicrobials and antioxidants. These coatings could increase shelf life of fresh produce by more than 50 per cent.
Case Study 4: Calcium and Osteoporosis
Work was carried out for a producer of fortified drinks using the caco-2 model in LFI's cell culture facility. This identified which calcium salts to add to a drink intended for consumers at risk of osteoporosis. The two salts which gave best uptake were then used in a fortification study involving human subjects. This showed that one salt was more bioavailable. This project contributed to the substantiation of a bioavaiability claim.
Issue
Related topics
Related organisations