Create new flavours and understand how flavour works, with VWA
If you're a flavourist looking to expand or hone your existing skills, or if you are simply interested in how flavours work…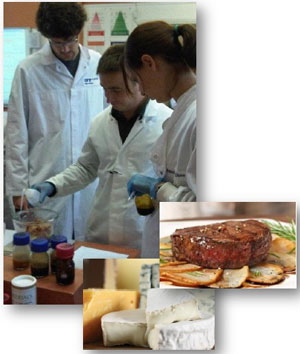 If you're a flavourist looking to expand or hone your existing skills, or if you are simply interested in how flavours work, why not take a look at the flavourings courses offered by food industry training specialist, Verner Wheelock Associates?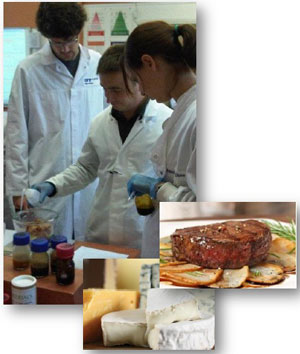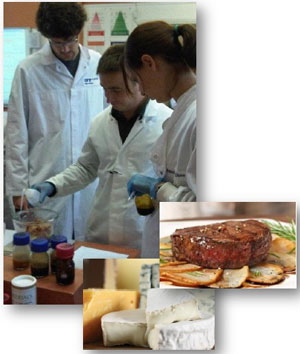 VWA currently runs two flavour courses aimed at very different audiences, 'Creating Savoury Flavours' and 'Understanding Flavours.' In each course delegates benefit from the experience of internationally-renowned flavour consultants Dr. David Baines and Richard Seal.
Creating Savoury Flavours
The first of the courses, from 29th October until 2nd November 2012, is 'Creating Savoury Flavours.' This course has been running for five years and regularly attracts flavourists from some of the biggest names in food manufacturing throughout the world including Firmenich, Frutarom, IFF, Kerry Ingredients & Flavours, Nestle Product Technology Centre and Pepsico to name a few
It is a specialist lab-based course with a high practical and creative content which will appeal to those responsible for developing and enhancing flavours in products such as sauces, seasonings, snack products, ready meals, soups and dairy products etc.
Creating Savoury Flavours focuses on the components and construction of savoury flavours. Delegates undertake experiments with process reaction flavours, enzyme modified flavours and topnotes; examine the interaction between the different components and study synergies and clashes; understand how a flavour functions in the final food and trace that performance back to individual components within the formula. Places on this course are strictly limited, so delegates are advised to book early to avoid disappointment. http://www.vwa.co.uk/courses/specialist/creating-savoury-flavours.php
Course outline and booking form http://www.vwa.co.uk/pdf/specialist/S01-Savoury-Flavours.pdf
Understanding Flavours
If you work with flavours but are not responsible for creating and developing them (perhaps you're even considering becoming a flavourist), then 'Understanding Flavours' is an ideal introduction to this fascinating subject. This two-day course combines lectures, demonstrations and practical exercises, giving a clear insight into how both savoury and sweet flavours are created and an understanding of their role.
The course will also be beneficial to those responsible in the legal, marketing and labelling departments of food manufacturing and flavouring companies and people working in the catering and restaurant trade. Topics covered include flavour enhancers, alternatives to MSG, how to maintain the impact of flavours over shelf life, flavour perception, balance, flavouring substances and legislation. The next course is scheduled for April 2013.
http://www.vwa.co.uk/courses/specialist/understanding-flavours.php
For details of both flavours courses, please visit www.vwa.co.uk/courses/specialist/specialist-courses.php or contact Claire Lennon at [email protected]