Tesco announces new discount brand, Jack's
UK supermarket giant aims for a share of Aldi and Lidl market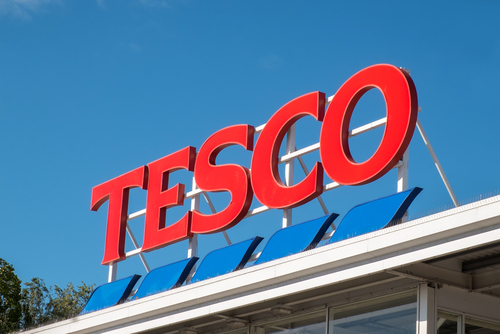 UK supermarket giant Tesco yesterday  launched a new discount brand  – Jack's – as a rival discounters Aldi and Lidl. Stores will stock a unique own-brand range, also named Jack's, with familiar grocery brands on offer and a range of general merchandise to be sold, says the company, on a 'When it's Gone, It's Gone' basis.
Dave Lewis, Tesco Group Chief Executive, said "It's fitting that we mark the beginning of Tesco's celebration of 100 Years of Great Value by launching a new brand, and stores bearing his [Tesco founder Sir Jacob Cohen's] name: Jack's. Great tasting food at the lowest possible prices, with eight out of 10 products grown, reared or made in Britain."
Over the next six months Tesco will launch 10 to 15 Jack's stores in the UK. The first two stores will open on 20 September in Chatteris, Cambridgeshire and Immingham, Lincolnshire, on sites that make use of excess Tesco space. The stores to follow will include a mix of entirely new sites, sites adjacent to existing Tesco stores, and a small number of converted Tesco stores.
Commenting on the announcement, John Perry, managing director of SCALA, a leading provider of management services for the supply chain and logistics sector, said, "With discount retailers Lidl and Aldi reported to control around 13 per cent of the UK grocery market, it's no surprise that retail giant Tesco has launched its own discount chain, Jack's. 
"Our UK Logistics Report highlighted some of the ways in which mainstream retailers are attempting to compete with the discount stores, including the streamlining of product ranges. The typical discount retailer has 7,500 SKUs (stock keeping units), compared to 30,000 for a traditional supermarket. 
"Prior to the rumoured launch of Jack's, Tesco said it would remove up to 30 per cent of its product lines as part of its Project Reset. But, it seems, another way to beat the discounters is to play them at their own game.
"Only time will tell as to whether Tesco's discount venture takes off. However, it is undeniably an innovative move that's sure to apply further pressure to the other mainstream retailers."
Related regions
Related people