Wenger introduces Modular Extrusion Integration for worry-free process design and implementation
The new Wenger Modular Extrusion Integration (MOXI) incorporates a unique modular design approach that offers a true "plug-and-play" solution for extrusion system installation and implementation…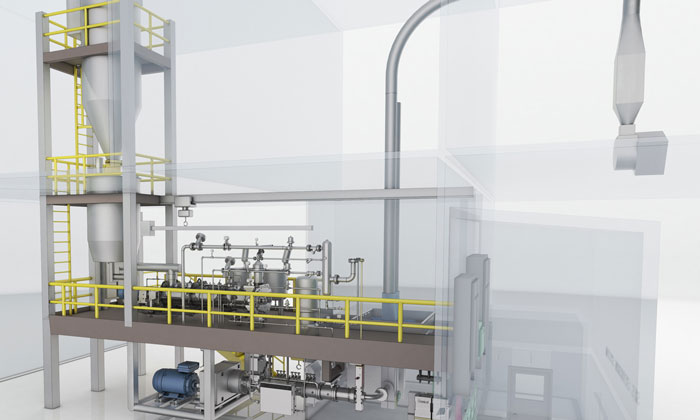 Developed and supported by Wenger's Corporate Project Services (CPS) division, the new MOXI approach can decrease installation time by up to 60 percent. MOXI reduces the requirement for local contractors – who may be unfamiliar with current extrusion process design standards – saving plant operators time and money.  
Safety and sanitation are enhanced, maintenance simplified and downtime minimised, due to optimal access to all crucial components of the system. Among the features included as standard on MOXI are: an integrated CCP system for pathogen control management; accessibility to all system functions using mezzanine support structures; and incorporation of CIP (cleaning in place) solutions for pre-conditioner and extruder.
Customised options are available to suit specific process design, installation, and food safety needs. Features may include separation between dry and wet processing; pass-through sanitation stations; controlled air environment; sanitised die and knife area between runs; and data management.
As a leader in extrusion, the MOXI is Wenger's next evolution in the industry – delivering the platform for addressing ease of maintenance, ease of access to all system components and a comprehensive cleaning and sanitation solution for the extrusion process.
Related topics
Related organisations