The male market remains a big opportunity for savoury snacks manufacturers in Russia – Canadean
There is excellent growth potential for the savoury snacks male market in Russia according to Canadean…
Currently, the average Russian man consumes savoury snacks less often than his female counterpart, presenting new opportunities for manufacturers to appeal to indulgence-seeking men, according to a new study published by consumer insight firm Canadean.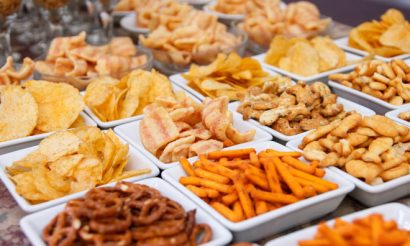 The company's latest report states that the Russian savoury snacks market was valued at $2.7 billion in 2015, and is forecast to grow at a rapid compound annual growth rate of 10.1% to reach $4.3 billion by 2020.
In Russia, men account for 43% of total savoury snack occasions, despite representing 46% of the population. On average, Russian men consume savoury snacks on 93 occasions per year, compared to 105 for females.
Growth potential of male market
However, for Veronika Zhupanova, Analyst at Canadean, there is reason for optimism: "The numbers show that while women are considered a wider audience, men represent a substantial market with genuine growth potential."
Canadean's research reveals that while comfort food might traditionally be more associated with a female audience, it is men who are far more likely to turn to savoury snacks as a means of relaxing. Indeed, nearly 30% of the volume of savoury snacks eaten by men is driven by this, compared to 21% for women. Moreover, indulgence plays a more significant role for men compared to women, driving 39% of men's consumption, and 28% of women's consumption respectively.
Snack manufacturers can appeal to males by engaging their pleasure-seeking side
Zhupanova explains: "While we have seen a number of savoury snack launches targeting men, current innovation is mostly unisex. In this way, indulgent snacks that are overtly masculine in design and positioning can stand out from the crowd."
By targeting Russian men, manufacturers face a tricky dilemma. While the demographic reports being motivated by emotional cues like a desire for relaxation, men typically reject concepts that come across as being overtly emotive.
Zhupanova continues: "There are several options available to manufacturers, such as dark-coloured packaging, larger "male" sizes, and claims such as "rich in protein", which are all concepts that generally appeal to men more than women. Products such as nuts and seeds can more overtly target "masculine" occasions, such as restoring energy after a workout."