A new degree to meet the needs of the food and drink industry
​A new degree designed to develop the next generation of food processing engineers has been launched at Teesside University…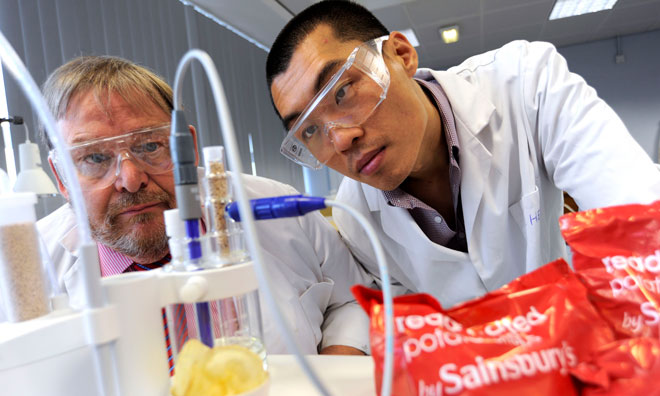 A new degree designed to develop the next generation of food engineers has been launched at Teesside University.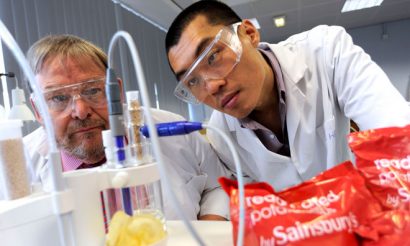 The University has developed the MSc Food Processing Engineering to address industry need for highly skilled food engineers.
According to the Food and Drink Federation (FDF), the Gross Value Added to the economy of the food and drink sector is almost £22bn, making it the largest manufacturing sector in the UK, delivering 16% of the country's total output by value.
The MSc Food Processing Engineering forms part of Teesside University's Food Academy which has been developed by the School of Science & Engineering to build and grow relationships with local and national businesses in the food and drink sector.
The degree will provide a platform for a new generation of food engineers to look at ways to develop innovative solutions to increase productivity, reduce waste and energy usage and introduce more efficient manufacturing to reduce costs and drive competitive advantage.
The degree is suitable for recent graduates from a wide range of numerate first degree subjects, for those already in employment wishing to study part time, and for those perhaps seeking a change of career and who wish to train as food and drink processing engineers.
Modules covered by the MSc Food Processing Engineering include:
Food Product Design and Manufacturing Process Development
Food Chemistry Composition and Analysis
Food Safety Engineering and Management
Food Manufacturing Engineering
There is also an MSc research or design project which allows students to investigate a specific area of food processing engineering.
The programme design emphasises real world working and includes work-based problem solving projects and case study exercises. It blends knowledge of theory and practical skills in the context of business, helping students acquire the knowledge and skills employers are seeking.
The course duration is one year full-time or two years part-time study. Part-time students attend on a one day per week basis, allowing students to continue working while they are studying for the MSc degree.
Dr Garry Weeks, principal lecturer in food safety and public health in the School of Science & Engineering, said: "We are delighted to launch this new course.
"The degree has been developed with funding from the Higher Education Funding Council for England (HEFCE) to help graduates from a wide range of first degree backgrounds develop the necessary skills to enter a dynamic and growing food and drink industry as Food Processing Engineers.
"A career in food and drink provides worldwide opportunities, good pay, and exciting prospects.
"Averaged over the past three years, 94.4% of graduates from our undergraduate food degrees were in work or further study within six months of completing their course, and we anticipate that students completing the MSc Food Processing Engineering will be equally successful in securing employment."
Related topics
Related organisations