Survey shows UK food companies pessimistic after Brexit vote
Posted: 29 July 2016 | Stephanie Anthony, Editor New Food | No comments yet
UK food companies are more pessimistic than their European neighbours in the wake of the country's decision to exit the European Union…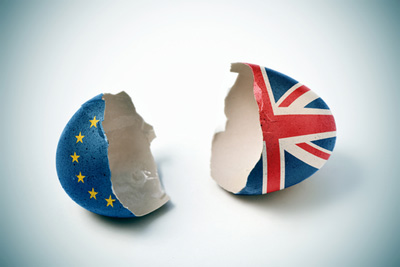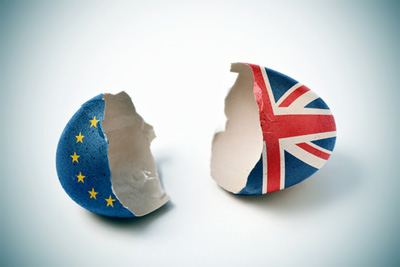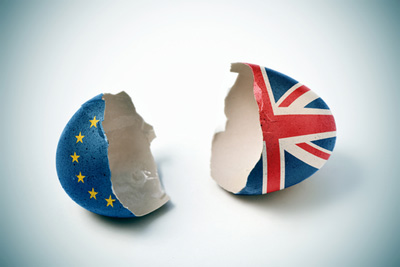 Regarding the medium-term prospects for the global food industry UK food companies are more pessimistic than their European neighbours in the wake of the country's decision to exit the European Union.
The survey, carried out by just-food, as well as revealing the negative outlook of UK food companies, also revealed that European food companies expect short, sharp Brexit shock, and that almost half of UK companies think it will take at least five years for consequences to be understood.
When asked to rate the outlook for the global food sector over the next three to five years, on average UK executives scored the industry a 5.6 out of 10, below the confidence levels expressed by food companies from European countries excluding the UK, who scored it 6.1 out of 10, and the rest of the world, who rated their confidence at 6.2.
Some 31.9% of UK executives said their confidence in the medium- to long-term prospects in the global food industry had been 'significantly reduced' in the past three months. However, more of their counterparts across the English Channel appear to now have a gloomier outlook over the next three to five years, with half of food executives reporting a fall in confidence.
Rating the prospects for the industry over the coming three to 12 months, both European and UK executives included in the survey ranked their confidence 5.7 out of 10. Executives from outside Europe were more upbeat and their ranking remained consistent at 6.2.
Again, Europeans were more prone to have lowered their expectations for the global sector following the Brexit referendum. In total, 52.7% of European executives have cut their outlook for the next three to 12 months, compared to 45.2% of UK food companies. Those outside both the UK and Europe were again the least pessimistic, with 42.8% lowering their short-term expectations for the global sector in the past three months.
The majority of European food executives, 71%, believe the "implications for the global food industry" will be fully understood within two years. UK food makers, on the other hand, tend to believe it will take longer for the consequences to become clear. Only 55% believe the implications will be revealed within the next two years, while over 45% believe the consequences will continue to become evident in five years or more.
With 70% of overseas trade in UK food and drink conducted with the EU, the FDF is lobbying for tariff-free access to EU markets to be retained.
Additionally, there are worries that the skills shortage already faced by the industry could be deepened in the wake of Brexit. EU nationals make up 27% of the UK food and drink sector workforce and the FDF wants future UK migration policy to enable the industry to access the estimated 130,000 new skilled workers it will need by 2024.
Related topics
Related organisations