Arla opens new distribution terminal in Heidenau
Posted: 9 June 2016 | Victoria White, Digital Content Producer | No comments yet
The new distribution centre, located near Hamburg, will stock products from no less than 30 Arla dairy sites around Europe…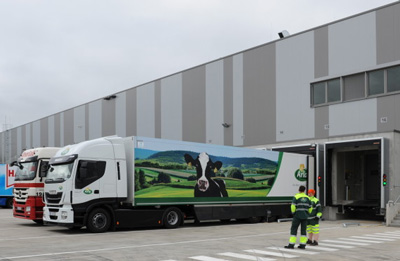 Arla has opened a brand new state-of-art distribution terminal in Heidenau near Hamburg.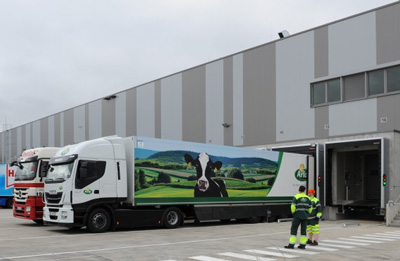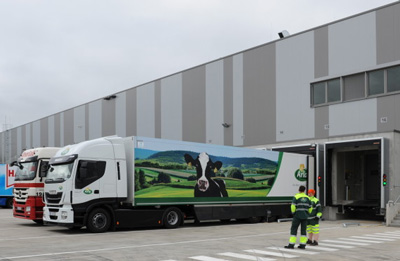 The terminal has a combined 10,000 m² warehouse with cooling areas and office buildings.
The new distribution centre for Arla Foods in the Lower Saxon town of Heidenau, 20 kilometres south of Hamburg, was completed on schedule at the end of January. The complex, which is operated by DSV Solutions, will be used by Arla Foods as the most important logistical hub for supplying the northern and eastern regions of Germany with dairy products from Arla. Warehouse capacity is already being expanded and is expected to be ready for regular operation by October 2016.
In the future, the new distribution centre in Heidenau will stock products from no less than 30 Arla dairy sites around Europe. A team of 40 employees daily moves 1,200 pallets around the incoming/outgoing goods section.
The final work to the interior and optimisation works in the logistics hub in Heidenau were completed over the past months in preparation for the opening. The warehouse will operate at full capacity already in the coming months.
Terminal will play an important part in developing Arla's German business
Commenting on the opening, Michiel de Jonge, vice president of logistics in Arla Foods: "Arla strives to be among the very best dairy companies in all Germany, with top-class service and delivery to our retail customers and high-quality dairy products for consumers in Germany. This new distribution centre will play an important part in our continued efforts to develop our German business and the German dairy industry."
The large combined stock / cross dock terminal of 10,000 m², including an office building of 800 m², stands on a total area of 24,000 m². The rental agreement runs over a period of ten years, and there are already plans for further expansion.