First product launched from the Probi FerroSorb probiotic platform
Probi says one daily probiotic capsule together with the main meal will help meet daily iron requirements, while minimising the amount of unabsorbed iron…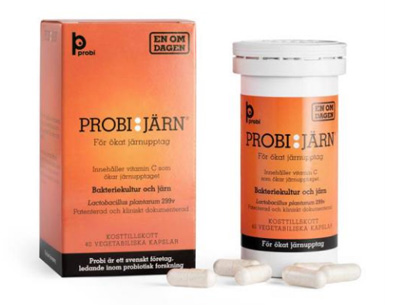 Probi Järn is the first product launch based on the Probi FerroSorb platform.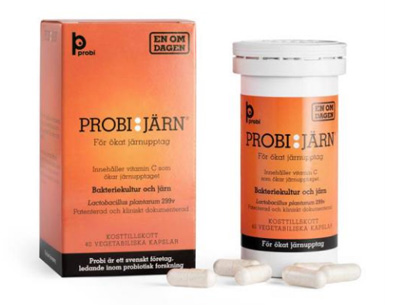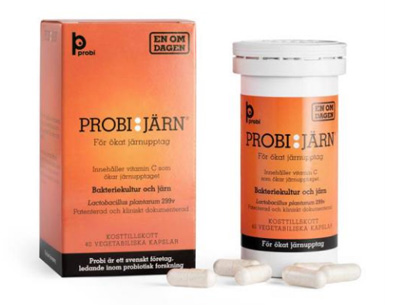 Probi Järn was launched in Sweden by Probi's partner Bringwell, market leader in probiotic supplements. Probi Järn is the latest addition to Bringwell's probiotic product range. Bringwell has a 52% market share of the probiotic supplement market in Sweden and the existing range includes products based on Probi's platforms Probi Digestis (gastro health) and Probi Defendum (immune health). The launch of Probi Järn will expand the probiotic offer, reach new target groups and strengthen Bringwell´s position in the market.
Probi Järn is a dietary supplement in the form of vegetable capsules containing a combination of the clinically documented lactic acid bacteria LP299V, vitamin C, folic acid and a carefully balanced amount of iron. Probi says one capsule daily together with the main meal will help meet daily iron requirements, while minimising the amount of unabsorbed iron in the intestines. Unabsorbed iron in the intestine is associated with strong digestive discomfort.
Probi Järn is targeting women at risk of iron deficiency. According to WHO, about 20–30% of women of childbearing age suffer from iron deficiency with symptoms such as fatigue, shortness of breath, poor immune function and impaired cognition.
Commenting on the launch, Johan Wahlqvist, Director of Marketing & Sales Consumer Healthcare at Probi, said: "This launch is the result of Probi's efforts to offer the market continued development in the growing category of probiotics. Probi has long experience in probiotic research and provides scientifically proven products without compromise."