Nestlé to build Baci Perugina as a global brand
Nestlé has announced a significant EUR 60 million investment in Baci Perugina to further strengthen this iconic Italian chocolate brand on the world stage…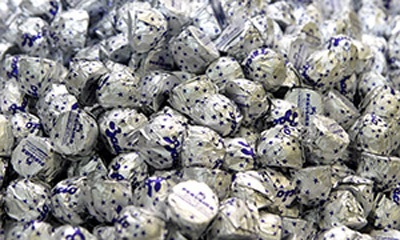 Nestlé has announced a significant EUR 60 million investment in Baci Perugina to further strengthen this iconic Italian chocolate brand on the world stage.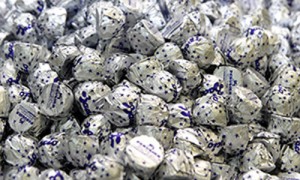 The plan will strengthen the San Sisto factory, further reinforcing the presence of the historical brand. The commercial development strategy addresses the internal market as well as international markets with new growth opportunities to improve counter-seasonal production.
The commitment is to make the products a symbol of Italian excellence in the world. Managers of Nestlé Italy laid out the steps towards this ambitious goal.
It starts with the set-up of the new Confectionery International Business Unit, which the Group has entrusted to Valeria Norreri, one of the key manager responsible for international expansion of S. Pellegrino brand. Her work greatly contributed to transforming a mineral water into a product now recognised all around the world. 
"I enthusiastically accepted this nomination; for me it is a new, exciting challenge," said Valeria Norreri, Nestlé Italy Confectionery IBU Manager."Baci Perugina has an exceptional legacy of tradition. Sales results of several countries confirm that the product has the potential to win in foreign markets. Now we have the opportunity to develop its value in international markets, relying on the Italian talent that combines the quality of know-how with passion and lifestyle."
The new Business Unit has been created within the Confectionery Division of Nestlé Italy. Business Executive Manager will be Bruno Emmenegger. Bruno has been with Nestlé since 1987, contributing to the success of the confectionery business in Mexico, Switzerland and Russia, as well as gaining significant experience in Italy. Besides supporting the international expansion plan, Bruno will have the specific task of consolidating and developing the Confectionery business in Italy, in a market scenario that has undergone profound changes in recent years.
Bruno commented: "An historical, prestigious, quality brand like Baci Perugina can and must seize all opportunities offered by new consumption habits and new sales channels continuing the work already done and conquering not only the Italian market, but also an increasing number of consumers and markets abroad."
EUR 15 million to modernise the San Sisto factory
Part of the business development plan sees a significant investment in innovation at the San Sisto factory: about EUR 15 million will go towards the introduction of cutting-edge technologies and an advanced organisational model that will allow the factory to respond to the needs of increasingly challenging markets. Already today, 40% of the volume produced at San Sisto goes to foreign markets, with Nestlé chocolate bars for all Europe. The modernisation plan will increase the factory's competitiveness.
Commenting on the plan, Leo Wencel, Market Head of Nestlé Italy, said: "The Group firmly believes in the historical brand and the plan demonstrates it, because it aims to grow the brand in Italy and worldwide. This is the reason why we have made major investments and fielded a team of managers who have achieved significant results in brand repositioning and sales increases in the Italian as well as international markets. We are proud to contribute in confirming Perugia as the capital of chocolate not only in Italy but also internationally."