Non-dairy ice cream taking Germany by storm
New Mintel research finds nearly two-thirds of German ice cream consumers are interested in non-dairy alternatives, such as ice cream made with almond or coconut milk…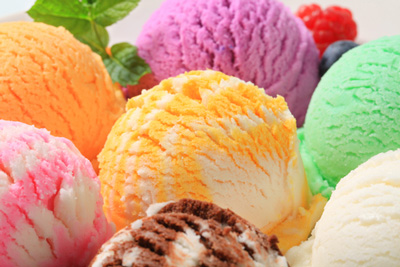 New Mintel research finds nearly two-thirds of German ice cream consumers are interested in non-dairy alternatives, such as ice cream made with almond or coconut milk.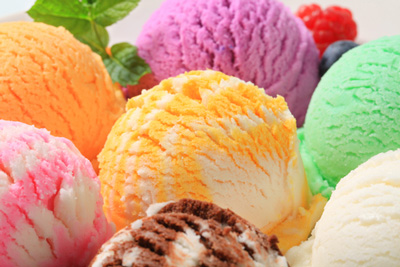 Moreover, the research shows that German consumers are even willing to pay a premium price for these options, as one in five Germans say that they would be willing to pay more for non-dairy ice cream.
The high demand for non-dairy ice cream is also evident in other key European countries, with interest signalled by 78% of Polish, 69% of Italian, 68% of Spanish and 63% of French consumers. What's more, the willingness to spend more on such alternatives seems to be pronounced across Europe, with 27% of consumer in Poland, 21% in Italy, 25% in Spain, and 18% in France agreeing they would pay a premium price for these options.
Julia Buech, Food and Drink Analyst at Mintel, said: "While dairy alternatives were originally created for consumers with special dietary requirements, such as those who are lactose intolerant or suffering from allergies, today they represent more of a lifestyle choice, especially among younger generations. This is based on a strong combination of health and ethical reasons, as well as evolving taste preferences and the appeal of novel flavours."
Responding to strong consumer demand, dairy-free ice cream is gaining ground in Germany, where the share of non-dairy launches reached a sizeable 8% of total ice cream introductions, compared to just 2% between 2013 and 2014, according to Mintel's Global New Products Database (GNPD). In wider Europe, non-dairy ice cream is also expanding its niche, albeit at a more modest pace. According to Mintel, in 2015 the share of new dairy-free introductions reached 3% in Europe overall, up from 2% in 2014 and 1% in 2013.
Germany launched 26% of all new non-dairy ice creams in 2015
Mintel research has also found that even though the UK has held the crown as the most innovative non-dairy ice cream market for years, it looks like German manufacturers have upped their game in 2015. Indeed, the UK was leading non-dairy ice cream innovation between 2013 and 2015 overall, accounting for 19% of total launches in Europe, followed by Germany (16%) and Italy (14%). However, looking at 2015 alone, Germany launched 26% of all new non-dairy ice creams, outpacing both the UK (17%) and Italy (12%).
Launch activity in Germany's non-dairy ice cream sector is increasingly shifting from soy milk to other alternatives. The share of soy-based launches decreased from close to 100% in 2012 to 35% in 2015, in the favour of alternatives based on coconut, almond, rice, and, more recently, lupine. Non-soy milk alternatives thus accounted for 65% of overall non-dairy ice cream launches in 2015.
"While soy's image has suffered from negative associations related to both health and the environment, new non-dairy ice cream alternatives have profited from a taste and texture standpoint. Moreover, they are being explicitly utilised to underline a premium, indulgent positioning. Super-premium has in fact become the playing field of the majority of new launches in Germany, with decadent flavours such as salted caramel, apple pie, or coconut-bourbon vanilla prevailing," says Julia.
What's more, organic and ethical-production claims are also on the rise, accounting for an impressive 90% of all newly introduced non-dairy ice cream products in Germany in 2015. This comes as almost half of German consumers are interested in buying organic ice cream, with 28% willing to pay more for it. Meanwhile, three out of five Germans show an interest in ice cream that contains locally sourced ingredients such as milk from local farmers, and half of German consumers are keen on buying ice cream that is handmade.