Young's Seafood launch gluten free fish fingers
Created to support the increasing demand for gluten free, Young's says their new gluten free fish fingers do not compromise on taste or quality…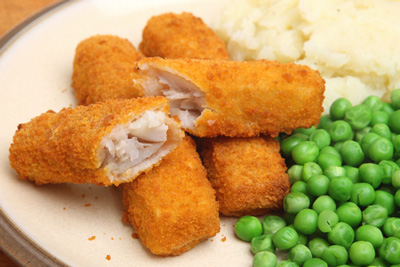 Young's Seafood has launched a brand new gluten free fish finger.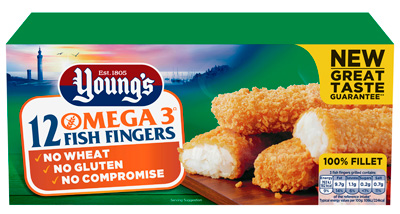 Created to support consumers healthy living choices as demand for gluten free increases, Young's says their new fish fingers do not compromise on taste or quality. The company hopes that the new gluten free fish fingers are set to attract new shoppers to fish fingers and take 'Gluten Free' to mainstream consumers.  
Webinar: eBook: Thermo Fisher Scientific Food Integrity Collection 2017
Over the course of the year Thermo Fisher Scientific have provided expert comment on a whole swathe of issues including food fraud, origin testing and labelling regulations. This collection also provides access to Thermo Fisher's Food Authenticity webinar series for 2017, where experts delve into olive oil characterisation, gelatin speciation, honey and chromatography, and more.
Mintel has revealed that one in six consumers now actively avoid wheat and gluten, while new research by the University of Aberdeen suggests that adopting a gluten-free diet can reduce fatigue and increase energy levels. 'Free from' is now a £500m market in the UK, with 60% of all consumers now including 'free from' food in their diets.
Don't miss our new Food Waste conference!
This event pioneers the conversation on issues relating to food waste, from legislation to packaging and household trends. It will also equip delegates with the strategies and techniques for measuring, monitoring and analysing supply chain to identify areas of food wastage.
Responding to this trend, Young's Seafood has created the ultimate Gluten Free fish finger, aiming to recruit a new audience to fish fingers. The brand new range, which is produced in the UK and available in stores from the 27th February onwards, includes Omega 3 Fish Fingers and Cod Fish Fingers made with 100% fish fillet and Sunflower Oil.
To ensure no compromise on flavour, the company says their gluten-free fish fingers have been rigorously taste tested and have come out top in a blind taste-test against leading competitors' standard fish fingers, proving that gluten free can still be flavour-full.
A 'really exciting time' for Young's
Commenting on the launch, Yvonne Adam, Marketing Director for Young's Seafood, said: "This is a really exciting time for us, and we can't wait for Britain to try our new gluten free fish fingers! With this range we are showing our customers that it is possible to eat gluten free as part of your everyday lifestyle, without sacrificing any taste or quality. This is especially important for family favourites such as fish fingers.
"The UK has seen a huge increase in gluten free living, and trends like spiralising are showing the benefits to more people, encouraging diners to replace gluten with healthy, tasty alternatives."
Pete Ward, Chief Executive at Young's Seafood Limited, added: "At Young's Seafood we are committed to providing our customers with the highest possible quality of products, responding to ever changing market trends and making the best fish delicious and available to all, now and for generations to come. With more and more consumers turning to Gluten free products, Young's Seafood is responding to this trend, providing more options and new innovation. This is a great example of the innovative New Product Development and brand development we have in the pipeline, working to attract new shoppers to our brand. "
Related topics
Related organisations
Related industry sectors