Brands unite at UK Food & Drink Skills Conference to combat skills crisis
NSAFD Chief Executive, Justine Fosh, said that the sector needed to recruit 107,000 people by 2025 but that, at present, as a sector, "At best we are ignored, at worst we are not considered to be an industry of choice"…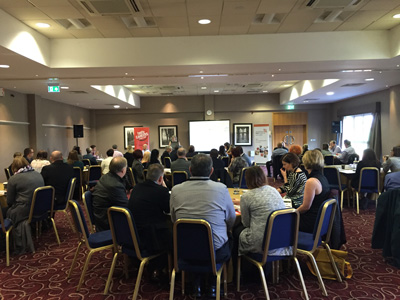 Global food and drink brands were out in force at this year's Food & Drink Skills Conference.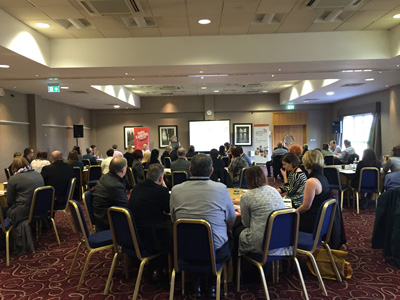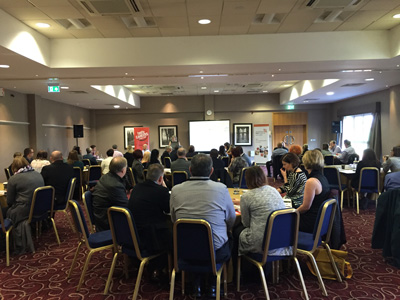 Organised by the National Skills Academy for Food & Drink (NSAFD), the conference was attended by delegates of more than sixty global food and drink brands – including Britvic, Nestle UK&I, Princes, 2 Sisters Food Group, and Kelloggs– and saw the NSAFD launch the new Food & Drink Engineering Maintenance (FDEM) apprenticeship, as part of the Government's 'Trailblazer' programme.
Top of the agenda for the day was the recruitment and skills crisis facing the food and drink sector. Opening the conference, NSAFD Chief Executive, Justine Fosh, said that the sector needed to recruit 107,000 people by 2025 but that, at present, as a sector, "At best we are ignored, at worst we are not considered to be an industry of choice."
John Griffiths, Engineering Director at Princes, and chair of the steering group which developed the new Trailblazer, talked through the new FDEM trailblazer course, which combines a unique mix of engineering and food technology skills, resulting in a complementary Level 3 Diploma qualification.  He said Princes welcomes the new apprenticeships as a good alternative to other apprenticeships currently available which have not been developed with the food and drink industry in mind.
Current situation "not sustainable"
Mr Griffiths acknowledged that there was a degree of competition between the assembled delegates but said that the current situation, where brands target each other's employees because of a shortage of skilled candidates, was 'not sustainable.' He concluded by urging other companies to get involved in the development of apprenticeships for the food and drink industry, saying: "We urgently need a higher level of industry engagement.  We need to create a rich pool of talent if our sector is ever to be comparable to automotive or aerospace."
His battle cry was echoed by Janette Graham, Group Technical Learning and Development Manager at 2 Sisters Food Group, who talked through the new Food Science Technologist Trailblazer and said that the industry needed to start offering attractive career paths in order to attract the best.
Jill Coyle, Apprenticeship Programme Lead at Nestle UK&I, pointed to the importance of the food and drink sector working together to deal with its skills challenges. Jill said the industry is suffering from an image problem in attracting new talent and, to deal with the skills crisis, commercial sensitivities must be left at the door to achieve a collaborative approach and address the issue. She concluded: "Collectively, we are more than double the size of the automotive sector and by working together we have scale.  We need to bring the industry closer together on the skills agenda to form a stronger voice."
NSAFD launch Food Safety Level 2 programme
The NSAFD also used the Conference as a platform from which to launch its online Food Safety Level 2 programme, in accordance with National Occupational Standards (NOS) updates. The programme is vital to food and drink organisations, as the safety of food products remains the industry's number one priority in order to retain consumer confidence.
The Food Safety course provides businesses with a full record of which employees have completed what learning and when – saving time and administration costs, and providing employers with auditable evidence of employee participation at individual and workforce level.