Sales of crisps decline while popcorn demand rises
New research from Mintel reveals that sales of potato-based and other snacks, such as tortilla chips and popped chips, overtook sales of potato crisps in 2015…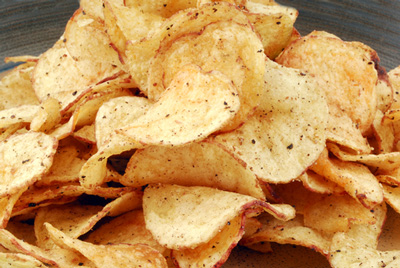 New research from Mintel reveals that sales of potato-based and other snacks, such as tortilla chips and popped chips, overtook sales of potato crisps in 2015.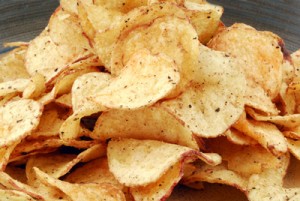 Whilst sales of potato crisps are estimated to have declined to £1.34 billion in 2015, sales of potato-based and other snacks are estimated to have reached £1.39 billion.
Mintel research shows that whilst sales of potato-based and other snacks have risen 25% between 2010 and 2015, sales of potato crisps rose by just 8% over the same time period. Indeed, Mintel research shows that sales of potato crisps have been in decline for the past two years, falling from a high of £1.39 billion in 2013.
Despite falling sales, it seems Brits still have a hunger for snacks. The Mintel reports shows that over nine in 10 Brits have eaten crisps or crisp-style snacks in the past three months, with more than three quarters having eaten standard potato crisps, whilst 48% have eaten other types of crisp-style snacks, such as cheese puffs, and 45% have eaten tortilla chips. Furthermore, despite their notoriously unhealthy status, over four in five Brits who eat crisps and crisp-style snacks say that eating crisps is fine as an occasional treat, with just 4% disagreeing. What's more, 37% of Brits say that a sandwich isn't the same without crisps on the side.
Amy Price, Senior Food and Drink Analyst at Mintel, said: "The crisps market is experiencing deflation, with manufacturers and retailers turning to discounting to drive volumes as part of the supermarket price wars, and the category is losing out to healthier alternatives, such as potato-based snacks. Despite this, the majority of consumers have a relaxed attitude to crisps, agreeing they're fine to eat as a treat."
Popcorn sees a burst in product innovation
Alongside falling sales, Mintel research shows that there is a decline in potato-based snack product innovation. Whilst one in five snacks launched in 2010 were potato snacks, this fell to just one in eight snack launches in 2015. On the other hand, popcorn has seen a burst in product innovation as 7% of snack products launched in the UK were popcorn products in 2015, up from just 3% in 2010. As a result, sales of popcorn are popping, rising by 169% over the past five years to reach an estimated £129 million in 2015. Over one third of Brits have eaten popcorn in the three month period, rising to half of those aged 16-34.
And it seems there is further scope for innovation as nearly half of consumers say they'd be interested in trying new popcorn flavours. Furthermore, one in four say that popcorn is healthy even if it's flavoured, for example with caramel.
"Popcorn is the star growth performer in the crisps, savoury snacks and nut market, more than doubling in size from 2010-15. Popcorn's health credentials and flavour innovations have helped boost the segment, along with its popularity among younger consumers, who are more likely to snack." Amy comments.
Demand for healthier crisps
Whilst it seems consumers' 'guilt-free' snacking image of popcorn is having a positive effect on sales, there is further interest among consumers for healthier crisp products. Over two-thirds of those who eat crisps and crisp-style snacks say they would be interested in crisps made using healthier cooking oils, such as olive oil or coconut oil. What's more, over two in five say they would be interested in superfood vegetable crisps.     
"Greater use of healthier oils, such as olive oil and coconut oil, would likely appeal to the majority of users. Such innovations could also add value to the market, with these ingredients perceived as more premium. Currently, examples are rare, indicating untapped potential in this area." Amy concludes.