Arla adds value to the dairy market despite losing out in Tesco milk deal
Posted: 1 February 2016 | Victoria White | 1 comment
Although Tesco awarding a significant volume of Arla's fresh liquid milk business to Muller Milk and Ingredients, Arla has retained significant volumes in a long-term agreement…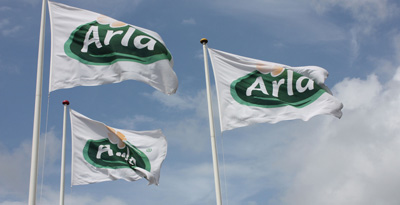 Arla has confirmed that Tesco has made the decision to award a significant volume of Arla's fresh liquid milk business to Muller Milk and Ingredients.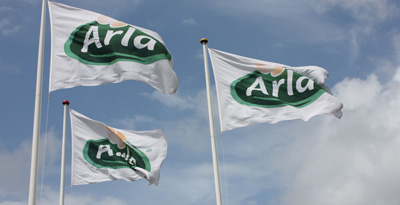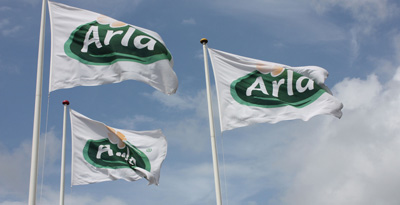 However, Arla has retained significant volumes in a long-term agreement. Tesco has confirmed that it will continue its long-standing relationship with Arla to build the cooperative's growing own label and branded dairy business.
Commenting on the decision, Tesco Commercial Director for Fresh Food Matt Simister said: "Developing trusted, long-term partnerships with our suppliers is central to providing the best quality for our customers. Tesco has a proud history of supporting British dairy farmers and this agreement with Muller Milk & Ingredients will create the most sustainable, progressive and customer-focused partnership in the dairy industry."
MD of Müller Milk & Ingredients Andrew McInnes added: "We aim to be the best milk and ingredients business in the UK and we share with Tesco a desire to place a strong emphasis on innovation, adding value, quality and close collaborative working relationships throughout our supply chain from farm to factory to store."
Peter Giørtz-Carlsen, Executive Vice President, Arla Foods UK, said: "While Arla is disappointed with the loss; Tesco continues to be an important and strategic customer. We have successfully strengthened the Arla business in 2015 through significant own label and branded volume growth in all categories as well as cost improvements. We are prepared and fit to meet the challenging market conditions.
"Arla is continually working on creating value in all dairy categories. This work has enabled Arla to strengthen its position as a leading dairy company in the UK and it will be building on this success in the coming year."
Arla making significant own label growth
Last year, Arla entered the yoghurt category and launched value-added, and award winning product ranges, offering consumers healthier options and dialling up the inherent naturalness of dairy, including the launches of Arla Skyr and Arla Protein. Further innovation is being launched in 2016 in both the yogurt and fresh liquid milk categories, such as Arla BOB (Best of Both) – a skimmed milk that tastes like semi-skimmed.
Will Hosford, Chairman of the Arla Tesco Sustainable Dairy Group, and Arla farmer owner added: "As a farmer-owned business, our priority is our farmers and we are working with them to mitigate the impact of this decision on our business. Market conditions are extremely tough at the moment and consequently Arla is considering the changes that it will need to make to address this difficult situation.
"Our core principal is one price for all where all farmers benefit from the success of our global business and leading brands. We believe that this principle will offer an increasingly compelling message to UK consumers."