Arla unveils its new strategy to take it into the next decade
Unveiling its new Strategy 2020, Arla is setting out to grow its business in eight global dairy categories and six market regions around the world…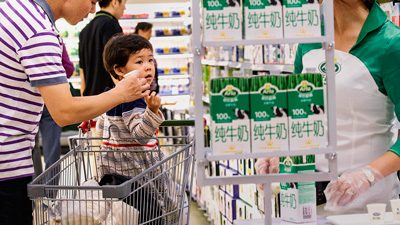 Unveiling its new Strategy 2020, Arla is setting out to grow its business in eight global dairy categories and six market regions around the world.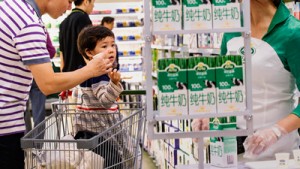 "We are launching a new strategy. However it is not a radical change of direction for Arla. Over the past years we have prepared for this moment by expanding our size and our competencies. In Strategy 2020 we will focus even more on organic growth and growing our brands through innovation that focuses on what consumers and customers want and need. This will help us create the most profitable growth with our farmer owners' milk," says CEO of Arla Foods, Peder Tuborgh.
Consumers around the world are looking for ways to make their everyday lives healthier. Arla has now identified eight product categories that will be the central focus for the company's efforts to shape the dairy market and where the group feels it can grow a leading position globally or regionally.
The eight prioritised product categories are:
Butter and spreads
Spreadable Cheese
Speciality Cheese
Milk-based beverages
Yogurt
Milk and powder
Mozzarella
Ingredients
Arla will pursue growth in these eight categories primarily through its three global brands of Arla (natural goodness), Lurpak (good food deserves Lurpak) and Castello (creatively crafted).
Arla focuses on six markets
Over the years the group has built a strong position in Northern Europe and the Middle East, where Arla is the preferred dairy company for consumers and where its brands are among the strongest in the food industry. In that same period, the company has also begun to build a business in new growth markets such as China, sub-Saharan Africa and Russia.
Arla has said it will continue to build on these market positions as it focuses its growth ambitions on the following six markets: Europe, the Middle East, China, Russia, Nigeria and the USA.
"We have identified the markets in which Arla has the biggest potential to grow a long-term profitable business for our farmer owners. We are stepping up our efforts in the United States and Nigeria, while continuing to build on our positions in Europe, the Middle East and China. We also remain hopeful that Russia will re-open for business, at which point it will still be a very attractive market for Arla," says Peder Tuborgh.
Arla to improve the efficiency of its entire supply chain
Over the past five years the group grew significantly in Europe with no less than six mergers in Central Europe, the UK and Sweden and the past few years have been spent aligning the different companies into one and harvesting the synergies that the mergers created. In Good Growth 2020, the company will now take this unity to the next level.
"We are a different company to the one we once were. The last few years have prepared Arla to take the role of a global food company, and the benefits will be reaped over the coming years. Going forward, our entire supply chain will be more efficient as we will establish one European milk pool to ensure a more holistic use of our milk across the Arla group. You will see our branding and marketing becoming more global, improving the spend effectiveness, and you will see Arla driving more radical innovation across borders," says Peder Tuborgh.