Naturex to bring Barry Callebaut's cocoa extract health claim to food supplements
For a period of five years, Barry Callebaut is licensing its approved 13.5 EFSA health claim on cocoa flavanols for cocoa extract products to Naturex…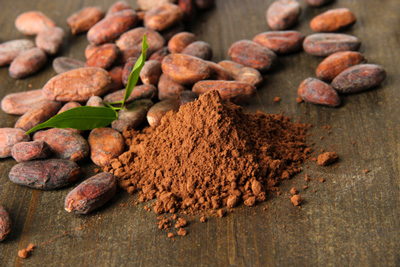 Barry Callebaut has signed a licensing agreement with Naturex, the global leader in specialty plant-based natural ingredients.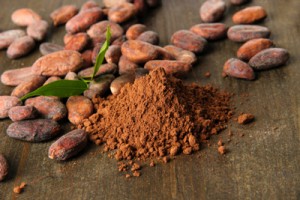 For a period of five years until April 2020, Barry Callebaut is licensing its approved 13.5 EFSA health claim on cocoa flavanols for cocoa extract products to Naturex. As licensee, Naturex is permitted to apply this proprietary health claim to its food supplement solutions and its B2B clients will be also allowed to duplicate it on their marketed end products.
In April 2015, the European Commission approved the extension of Barry Callebaut's existing health claim on cocoa flavanols from cocoa powders to cocoa flavanols from cocoa extracts. The Group obtained the right to use the health claim that "cocoa flavanols help maintain the elasticity of blood vessels, which contributes to normal blood flow", for food supplements applications fitting into delivery forms such as capsules and tablets containing high-flavanol cocoa extracts.
Consumer interest in food supplements that contribute to health and well-being is growing and is increasingly biased towards naturally based products. Additionally, heart health and obesity represent major consumer concerns. Barry Callebaut's partnership with Naturex will make it possible to offer flavanol extracts in a convenient delivery form as food supplements, under a consumer-friendly small daily portion.
Naturex will produce a pure cocoa extract from Barry Callebaut cocoa beans
As part of the agreement, Barry Callebaut will supply cocoa beans naturally containing high amounts of healthy flavanols. From these beans, Naturex will produce a pure cocoa extract and will market an innovative solution with the proprietary health claim, positioned as one of their flagship food supplement products expected to first hit the European market in early 2016.
Leen Allgaert, Global R&D Project Manager at the Barry Callebaut Group, said: "With Naturex, we can now bring the proven health benefits of cocoa flavanols which contribute to normal blood flow in the human body to consumers in a simple 100% natural food supplement application."
Eric Villain, Group Business Unit and Marketing Director at Naturex, added: "The cocoa bean is a natural source of extraordinary phyto-actives. It offers scientifically recognised health benefits and solutions for our self-care customers. The sale of food supplements that contribute to health and well-being is a field that has been experiencing strong growth in recent years. We look forward to working with Barry Callebaut to turn this licensing agreement into a big success for both of us."