Barry Callebaut launches sustainable Horizons cocoa
Horizons cocoa and chocolate products are sold with a premium used to help improve the livelihoods of cocoa farmers…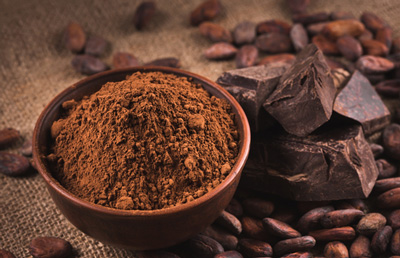 Barry Callebaut has launched the Horizons range of sustainable cocoa and chocolate products, further promoting the company's efforts to drive change to improve the livelihood of cocoa farmers.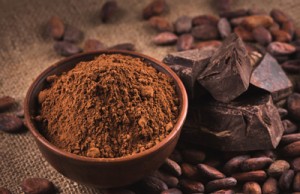 Horizons cocoa and chocolate products are sold by Barry Callebaut with a premium used to help improve the livelihoods of cocoa farmers and their communities. These customer premiums are channelled to the recently announced Cocoa Horizons Foundation to fund cocoa sustainability activities such as farmer training and support, and community development, in a transparent and externally verified process. The Cocoa Horizons Foundation serves as a platform for chocolate companies and other contributors to invest in sustainable cocoa.
On the ground, Barry Callebaut's sustainability team works with cooperatives and its own direct sourcing and farm services organizations to implement these activities for the benefit of registered farmers and farmer groups. Cocoa produced by farmers involved in these activities will be sold as Barry Callebaut's sustainable Horizons cocoa and chocolate products.
These products are sold to food manufacturers as well as artisanal and professional customers and include cocoa beans, cocoa nibs, cocoa liquor, cocoa butter, cocoa powder, and chocolate. The cocoa is sourced from Côte d'Ivoire, Ghana and Tanzania.
Barry Callebaut expects to attract new customers with Horizons cocoa
Horizons cocoa is the successor to Barry Callebaut's previous Quality Partner Programme. With the creation of the Cocoa Horizons Foundation, it has evolved and improved to better scale impact. It focuses on farm productivity and community development to address on the ground challenges. It offers transparency on the use of funds and the breakdown of premiums. Horizons cocoa also includes the traceability of beans from farm to warehouse. Furthermore, the cocoa sustainability activities and the distribution of premiums are verified externally on an annual basis.
Antoine de Saint-Affrique, CEO Barry Callebaut, comments: "I am excited about the development of Horizons cocoa and chocolate products, with the focus on supporting our customers on their sustainability journey. We also expect to attract new customers for these sustainable products, thereby scaling impact and driving change in cocoa sustainability globally."
Barry Callebaut acquires Nyonkopa
Last week, Barry Callebaut announced that it has acquired Nyonkopa Cocoa Buying Company Limited in Ghana. Nyonkopa is among the top ten private Licensed Buying Companies in Ghana authorized by the Ghana Cocoa Board (COCOBOD) to buy cocoa from farmers and to sell it to the Cocoa Marketing Company of the COCOBOD. The COCOBOD oversees the cocoa sector in Ghana, including quality control, sales and marketing.
Antoine de Saint-Affrique, CEO of Barry Callebaut, said: "Nyonkopa will give us access to thousands of Ghanaian farmers at farm level and enable us to source directly from them and provide them with farm services. This is fully in line with our strategy to make cocoa farming more sustainable and attractive to farmers and our approach to focus on farmer productivity and community development."