Stepping up to the war on food waste
Posted: 10 November 2015 | Victoria White | 1 comment
Philip Simpson, commercial director at ReFood, addresses some of the issues highlighted by a recent documentary looking at food waste in the UK…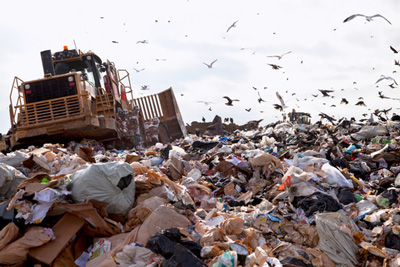 Acclaimed River Cottage chef, Hugh Fearnley-Whittingstall,recently took to the screen for the concluding episode of his 'War on Waste' documentary.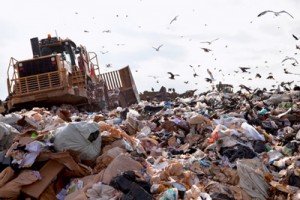 The TV personality raised his concerns about the startling volume of food wasted every year in the UK.
In fact, through another barrage of damning statistics, Hugh shed light on some truly eye-opening figures. From reports identifying that as much as 30% of all UK vegetable crops are not harvested – due to failing to meet supermarkets' exacting standards based on their physical appearance – to the true scale of food wasted by businesses across the food supply chain, Hugh added his insight to the UK food waste debate.
Commenting on the issues raised, Philip Simpson, commercial director at ReFood, said: "As well as raising widespread awareness about the huge amount of food wasted in the UK, Hugh Fearnley-Whittingstall's War on Waste documentary sparked some powerful discussions surrounding food production, manufacture and supply.
"From production to consumption, Hugh identified areas in the supply chain where we currently waste the greatest volume of food, and slammed supermarkets for failing to stock edible produce simply due to its appearance. Importantly, he also identified that retailers don't donate all their surplus, edible food to local charities, instead throwing bins and bins worth of edible food away each day."
Food waste and anaerobic digestion
Philip Simpson continued, "Alongside promoting redistribution and tackling avoidable waste, however, Fearnley-Whittingstall took a critical view of the industry's use of anaerobic digestion (AD) – especially in the case of recycling edible food.
"In principle, Hugh's argument is absolutely correct. Wasting edible produce is ludicrous – so much energy, water and labour resources go into producing it.
"Reducing waste must be a priority – whether by working with redistribution charities, sending surplus food to animal feed companies or changing supermarket policies. However, there will always be a nominal amount of unavoidable food waste.
"The majority of this figure comes from out-of-date produce, much of which, for legal reasons, cannot be redistributed elsewhere. Unfortunately, however, a high percentage of this unavoidable waste is sent directly to landfill.
"This is where AD must be prioritised. Recycling unavoidable food waste to create renewable and sustainable biofertiliser is a hugely efficient use of an extremely valuable resource. While recycling food via AD isn't the one size fits all solution, its involvement, as part of a wider integrated waste management strategy, is hugely important. What's more, by doing so, we can make great strides towards eliminating food waste to landfill and help reach UK renewable energy targets.
"In fact, if we were to achieve zero food waste to landfill nationwide, by 2020 we could generate over 1.1tW of energy, 27 million fewer tonnes of greenhouse gas emissions, return over 1.3 million tonnes of nutrient-rich fertiliser to farmland and save the public sector over £3.7 billion – a huge economic benefit which is currently being overlooked."
In 2011, ReFood launched Vision 2020: UK roadmap to zero food waste to landfill. Using insight and experience from industry stakeholders, the report is a comprehensive guide to minimising both avoidable and unavoidable food waste in the UK. Since its launch, ReFood has been promoting the importance of a comprehensive national waste strategy and lobbying the government to make policy changes surrounding the food waste debate.