Salt of the Earth to unveil Umamix at Fi Europe
Umamix is a savoury mix of quality sea salt and vegetable extracts rich in umami, designed to reduce sodium and MSG in processed meat applications…
Salt of the Earth is to launch Umamix, its new sodium reduction ingredient for hamburgers and processed meat at Fi Europe.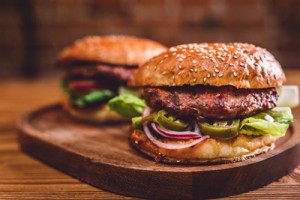 Salt of the Earth says that Umamix is a proprietary savoury mix of quality sea salt and vegetable extracts rich in umami – the distinctive flavour-boosting "5th taste". The new formula is designed to reduce sodium and MSG in processed meat applications. The savoury profile of Umamix is derived from three extracts: tomato, shiitake mushroom and kombu seaweed. In precise combination with pure Red Sea salt, it can enhance flavour while helping reduce sodium by up to 45%. It also replaces MSG, (monosodium glutamate), a common yet controversial flavour enhancer added to many processed meat products.
Salt is widely used in meat processing as a flavour enhancer as well as a functional ingredient. Hamburgers or meatballs typically contain 1.2-2% salt. According to latest lab tests results, Umamix can help decrease sodium by 45% in hamburgers and meatballs, and by 33% in frankfurter sausages, without affecting the taste of the final product. It is heat stable, pH stable, kosher, halal and has no artificial ingredients.
Umamix helps address consumer concerns
"Consumers are concerned more than ever about sodium content in their foods, but refuse to compromise on taste and, of course, they also demand a clean label," says Revital Ben Shachar, Marketing Manager for Salt of the Earth. "Our sodium reduction ingredient is designed to address these needs and keep the consumer-craved salty, savoury flavour. This highly cost-effective ingredient thus allows processors to meet all consumer demand targets."
Salt of the Earth, a global industry leader in salt and salt-related products, is a market innovator in progressive sodium-reduction solutions made from natural Red Sea salts. The company has been producing sustainable sea salt solutions for the global food industry since 1922. Salt of the Earth's customers span more than 30 countries on 5 continents.