Finnebrogue says IARC Report is 'good news' for fresh sausages
Finnebrogue says the IARC report into red meat was good news for fresh British and Irish sausages, as they do not use any of the processes or chemicals referred to in the report…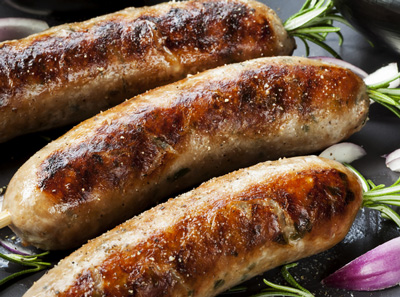 A leading UK artisan food producer, Finnebrogue, and celebrity Irish chef Paul Rankin, have commented that the IARC report into red meat was good news for fresh British and Irish sausages, as they do not use any of the processes or chemicals referred to in the report.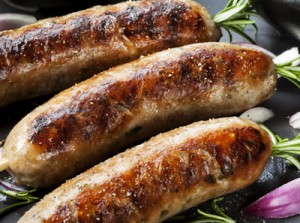 Finnebrogue develops a range of quality sausages for the UK market including the Rankin Selection Irish Family Sausage, developed with celebrity chef, Paul Rankin, and award-winning Good Little Company sausages.
A spokesperson for the company said, "While it is buried within the footnotes, the processed meat the report refers to 'has been transformed through salting, curing, fermentation, smoking, or other processes to enhance flavour or improve preservation'.  These processes and chemicals are generally not used in the production of the high quality traditional fresh Irish or British sausage and at no stage is the meat 'transformed'.   
"While we would have liked the report to have been much clearer, we believe it is important that consumers are made aware of this key difference and can take confidence in the fact that the high quality Irish or British fresh sausages they buy have not been transformed and do not contain any of the chemicals referred to in the IARC report."
The company recently worked with celebrity chef Paul Rankin to launch the Rankin Selection Irish Family Sausage in the UK. The range is Paul's latest offering in the fresh meat sector, which also includes the Rankin Selection portfolio outdoor bred pork sausages, also created in partnership with Finnebrogue.   
Paul Rankin commented: "I have always believed it is extremely important that families are aware of not only the quality but also the processes their favourite foods go through. That's why I welcome aspects of the IARC report, particularly on the use of chemicals such as nitrites, which are normally not used in fresh, high quality Irish or British sausages. This is the key reason why I chose to work with an artisan food producer, Finnebrogue, when developing my new range of family sausages. They are made from only British and Irish pork and include only the best cuts of meat with no added fat or trim and are full of traditional ingredients."
IARC report "potentially confusing" when it comes to sausages
The IARC included examples of the processed meat it refers to in the report including 'hot dogs (frankfurters), ham, sausages, corned beef, and biltong or beef jerky as well as canned meat and meat-based preparations and sauces'. Finnebrogue finds the explanatory statement to define meat products in the IARC report to be potentially confusing. It lumps entire food categories such as "ham" and "sausages" into a single classification while not accounting for major differences in individual products. For example, not all products in the very broad-ranging global sausage category have been subject to the curing processes and chemicals identified in the report.
A spokesperson for Finnebrogue added, "With the publication of this report, we believe more must be done to ensure that fresh quality British and Irish heritage sausages are not unfairly lumped into a global meat classification system that in fact relates directly to cured and transformed meat products, including salami, ham, bacon and European style frankfurters."