Demand increasing for naturally flavoured energy drinks
Last year, Western Europeans consumed roughly 1.3 billion litres of energy drinks…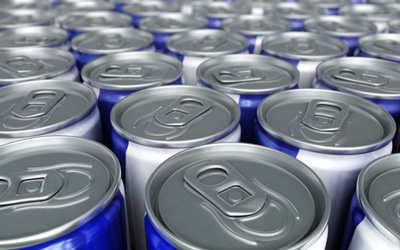 Consumers' heightened awareness of artificial flavours and colourings has been putting growing pressure on the European energy drinks market, according to new research from Mintel.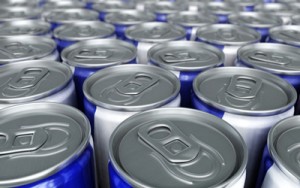 The research reveals that today, over half (53%) of German consumers say that they would like to see a wider variety of energy drinks made with natural flavours and colourings, while four in 10 (41%) say they are willing to pay more for varieties containing only natural energy boosters. In other European markets the situation is similar, with 54% of Italian and Spanish consumers and 61% of Polish consumers agreeing that they would like to see more energy drinks with natural ingredients.
And it seems that those aged 16-24 and 55 and over are driving the demand for naturally flavoured energy drinks. In Germany, some six in 10 (61%) consumers aged 16-24 and 60% of respondents aged 55+ would welcome energy drinks with more natural flavours and colours. In Italy, this number is even higher; almost seven out of ten (68%) Italian consumers aged 55 and older say they are keen on natural energy drinks.
One in four energy drinks launched in 2014 claimed to be 'natural'
This development is reflected by new products that have entered the European market in recent years. Last year one in four (24%) energy drinks launched in Europe claimed to be 'natural,' compared to only one in five (17%) in 2012.
The energy drinks market is one of the fastest growing beverage markets in Europe. Last year, Western Europeans consumed roughly 1.3 billion litres of energy drinks, with the UK (545 million litres) and Germany (262 million litres) accounting for more than half of the consumption. This is set to further increase, with Western Europeans forecast to drink an approximate 1.8 billion litres of energy drinks in 2019 – an impressive 38% growth in consumption.
Julia Buech, Senior Food & Drink Analyst at Mintel, commented, "Even though traditional brands continue to dominate the fast-growing energy drinks market, more naturally positioned alternatives have seen growth in Europe in recent years. The fact that all age groups seem to be interested in more natural ingredients means that more holistic energy drinks will capture older consumers while not alienating key younger demographics."
Tea-based energy drinks hold a strong appeal
Mintel research also reveals a trend towards the so-called 'energy hybrids' which draw on authentic taste profiles from more everyday drink categories. Tea-based energy drinks in particular hold a strong appeal for the increasingly health-conscious consumer. As many as four in 10 (42%) Germans say that they would like to see a wider variety of energy drinks with tea as a caffeine ingredient. In Italy and Poland interest is even higher with almost half of the respondents agreeing; 47% in Italy and 49% in Poland.
Germany in particular has seen an outstandingly strong rise in beverages with natural, plant-based energy sources such as caffeine derived from tea or yerba mate. In the first eight months of 2015, one in seven (15%) energy drinks launched contained these ingredients, up from just one in 20 (5%) over the same period in 2014.