MSC celebrates 15 years of certified sustainable seafood
The Marine Stewardship Council (MSC) has released its annual report, marking 15 years since the launch of the transformational programme incentivising sustainable fishing…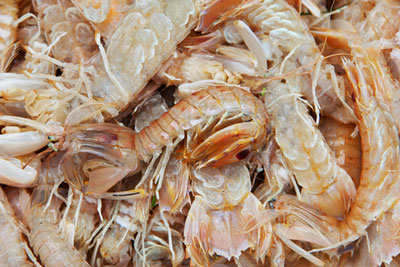 The Marine Stewardship Council (MSC) has released its annual report, marking 15 years since the launch of the transformational programme rewarding and incentivising sustainable fishing.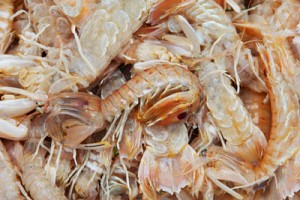 The 2014-15 Annual Report, Celebrating 15 years of certified sustainable seafood, showcases industry leaders working to safeguard seafood supplies for the future. Fisheries which meet the MSC's high standard of sustainability now catch close to nine million metric tonnes of seafood, representing almost 10% of the total global wild-caught seafood supply. Seafood retailers and restaurants now sell over 17,000 products with the MSC ecolabel and more than 34,000 business locations are part of the MSC Chain of Custody, ensuring a traceable global supply chain.
"This growth and momentum, through the leadership of our partners, is driving lasting change in the way our oceans are fished, rewarding good practice and catalysing improvements where needed to meet the growing global demand for certified sustainable seafood" says MSC CEO, Rupert Howes.
MSC certified fisheries maintaining healthy fish populations
This year, the MSC updated its Fisheries Standard to ensure it reflects the latest science and best management practices widely adopted by the world's leading fisheries. A growing evidence base, captured in the MSC's 2015 Global Impacts Report, also shows that MSC certified fisheries are maintaining healthy fish populations and effectively managing their impacts on habitats and ecosystems.
On the market side, the report acknowledges the bold global commitment by IKEA to only sell and serve certified sustainable seafood throughout its more than 370 stores, and the Iglo Group's 100% sustainable fish commitment. This year also marked the MSC's arrival in a new market with MSC certified products on sale in South Korea thanks to seafood processor Hansung and Lotte Mart, the country's largest retailer.
Market demand for sustainable seafood driving positive change
"Market demand for sustainable seafood is helping to drive positive change in how our oceans are fished and managed. As more retailers and processors choose MSC certified seafood, other fisheries are encouraged into MSC assessment to meet the opportunities that higher demand for sustainable seafood can deliver" adds Mr Howes.
In 2014-15, 40 new fisheries achieved MSC certification and over 70 entered full assessment. Consumers in close to 100 countries can now choose from more than 100 different certified seafood species, with an estimated US$4.5 billion spent globally by consumers on MSC labelled products in 2014-15.