R-Biopharm Rhône's Rida Cube Scan monitors wine safety
When used in conjunction with enzymatic tests, the Rida Cube Scan that detects organic acids, sugars and sulphite in wine which are indicators of wine quality…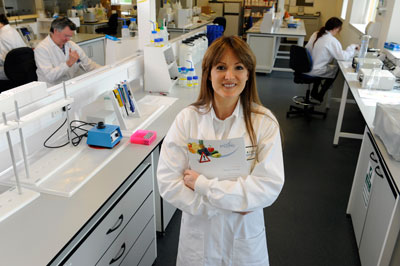 R-Biopharm Rhône has created new test kits which will help food and drink experts to measure the quality of wine produced.
The company has introduced a robust new smart analyser called Rida Cube Scan that, when used in conjunction with enzymatic tests, detects organic acids, sugars and sulphite in wine which are indicators of wine quality. This new system can be used in laboratories, production facilities and is particularly suited for smaller businesses.
With wine being made around the world in vast quantities – 23.4 billion litres were consumed in 2014 – the importance of safety has never been greater and R-Biopharm Rhône says the Rida Cube Scan gives testing labs the ability to screen more quickly and efficiently.
R-Biopharm Rhône plan to make the Rida Cube Scan relevant to other food-related industries
Joanna Wilkie, Product Specialist at R-Biopharm Rhône, said, "The Rida Cube Scan is a walk-away instrument that allows automated single-testing. The first tests available for use on this system have been specifically developed with the wine industry in mind. 
"All data specific for the test are stored on the RFID card, so there is no need to enter any instrument or application settings. Results are calculated automatically, displayed on the screen and can be exported to a personal computer or a laboratory information management system.
Ms Wilkie said that one of the great attractions of the Rida Cube Scan is its size. Though small enough to sit in a desktop, its innovative technology makes precise testing possible and it contains the functionalities of larger laboratory systems.
The plan is to make the system relevant to other food-related industries, such as cereals and feed, carbonated drinks, honey, milk, dairy and fruit juice production.
R-Biopharm Rhône has reacted positively in recent years to increasing demand for reliable testing solutions. It has produced tests for toxins in fish, milk, spices and animal feeds.