ADM to open new state-of-the-art flavour facility
The 15,700-square-foot site will include lab, office and meeting space – including dedicated lab space for mint and oral care products – and will house a staff of flavourists and applications technologists…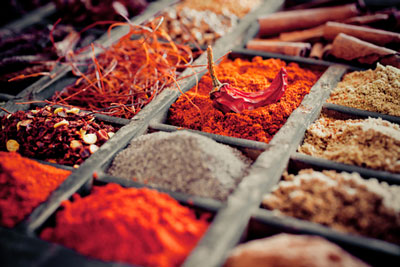 Archer Daniels Midland Company (ADM) has announced that it will open a new, state-of-the-art flavour creation, application and customer service facility in Cranbury, New Jersey, in October.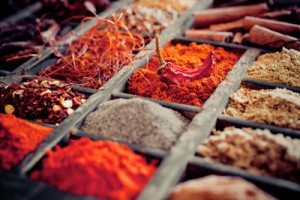 The 15,700-square-foot site will include lab, office and meeting space – including dedicated lab space for mint and oral care products – and will house a staff of flavourists and applications technologists.
Webinar: eBook: Thermo Fisher Scientific Food Integrity Collection 2017
Over the course of the year Thermo Fisher Scientific have provided expert comment on a whole swathe of issues including food fraud, origin testing and labelling regulations. This collection also provides access to Thermo Fisher's Food Authenticity webinar series for 2017, where experts delve into olive oil characterisation, gelatin speciation, honey and chromatography, and more.
New flavour facility will include a customer innovation centre
"Our customers expect a lot from working with the premier flavour company in the world, and this facility will help us continue to meet – and exceed – their needs," said Ken Campbell, president of ADM's WILD Flavours business. "This new facility will be easy to reach for major customers, it will feature state-of-the-art equipment and resources – including a customer innovation centre – and it will be staffed with talented, dedicated flavourists and application technologists who are ready and eager to work side by side with customers to meet their needs. This facility will help us continue to grow WILD Flavour's sales and ensure that we remain the first and best choice among global flavour companies."
Don't miss our new Food Waste conference!
This event pioneers the conversation on issues relating to food waste, from legislation to packaging and household trends. It will also equip delegates with the strategies and techniques for measuring, monitoring and analysing supply chain to identify areas of food wastage.
ADM WILD Flavours & Specialty Ingredients, the Company's specialty food ingredients business, offers a wide range of ingredients that address taste, texture,nutrition and functionality in meat, beverage, health and nutrition, snack, confection baked goods, cereal and personal care markets. 
Related topics
Related organisations