Increases biosecurity plus animal welfare and helps producers reduce the use of antimicrobial drugs
The newly updated GLOBALG.A.P. Livestock Standard Version 5 is the industry's reference for good agricultural practices in livestock production…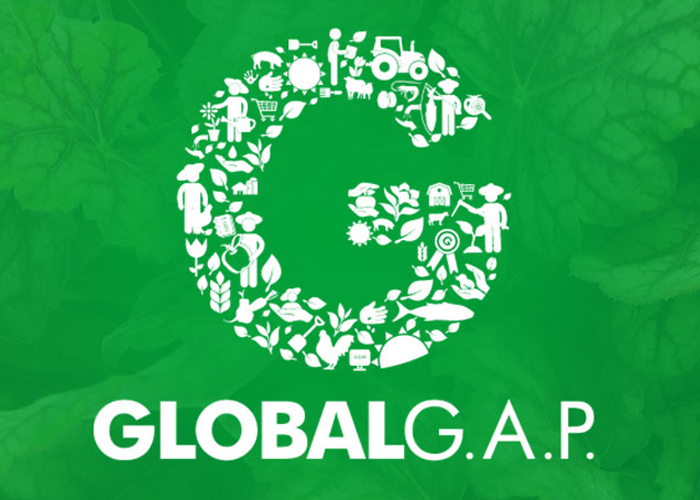 GLOBALG.A.P. is proud to announce the publishing of the Livestock Standard Version 5.
It is an update of Version 4. Available from September 2015, the new Livestock Standard V5 incorporates higher biosecurity criteria that help farmers control the spread of disease on the farm, which in turn will have a direct impact on livestock health and welfare.  
The new version also provides more tools and procedures to control and reduce the use of antimicrobial drugs in livestock production. This is in response to public concerns that the increased use of antimicrobial drugs in the production of livestock products for consumer consumption is linked to the increase in antibiotic resistant bacteria.
The Livestock Standard Version 5 includes criteria that reinforce animal welfare with a particular focus on integrating outcome-based measurements.
About the Standard and Development Process
The Livestock Standard is a scope covered by the GLOBALG.A.P. Integrated Farm Assurance Standard V5. The GLOBALG.A.P. Livestock Standard V5 follows a modular approach with the All Farm Base, which also covers the Crops and Aquaculture scopes, and the scope Livestock Base.
Sub-scopes covered under the livestock standard are:
Cattle and Sheep
Calf/Young Beef
Dairy
Pigs
Poultry
Turkey
Version 5 of the GLOBALG.A.P. Livestock Standard is a fit for purpose product that adds higher biosecurity, food safety and animal welfare requirements to assess and certify the production processes of livestock producers. It was developed in a multi-stakeholder revision process under the direction of the GLOBALG.A.P. Technical Committee for Livestock (TC Livestock). 
Companies working in TC Livestock are:
BordBia
Danish Agriculture and Food Council
JBS Food
Jumbo Supermarkets
McDonald's
Migros
Vionfood
The development of the standard began with the intensive work of TC Livestock to prepare the draft version for public consultation. The revision process includes all feedback received from GLOBALG.A.P. members and stakeholders plus two public consultations, which involved the participation of retailers, suppliers, animal health industry, farm assurers, certification bodies and NGO sectors.
Applicability and Certification Process
The GLOBALG.A.P. Livestock Standard V5 is applicable from 1 September 2015 and becomes mandatory by 1 July 2016.
Documents for Download
Documents can be downloaded from the GLOBALG.A.P. website.
Learn more about the GLOBALG.A.P. Livestock Standard at www.globalgap.org/livestock.
Related topics
Related organisations