Your one-stop belt shop: Ammeraal Beltech at IBA 2015
Ammeraal Beltech's extensive industry-leading portfolio of specialist process and conveyor belting solutions will be on display at IBA next week in Munich…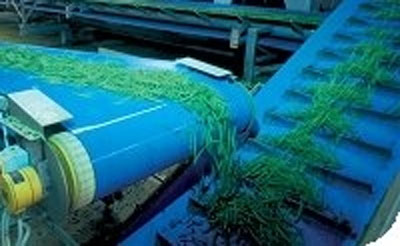 Ammeraal Beltech's extensive industry-leading portfolio of specialist process and conveyor belting solutions for bakery, confectionery, and snack products belts will be on display at the company's 'one stop belt shop' on stand 366, Hall A5, at IBA next week in Munich.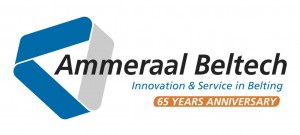 A number of innovations will be on show, so IBA visitors can see for themselves how their own production lines can benefit from Ammeraal Beltech's expertise and experience in making life easier and more efficient for the food industry.
Webinar: eBook: Thermo Fisher Scientific Food Integrity Collection 2017
Over the course of the year Thermo Fisher Scientific have provided expert comment on a whole swathe of issues including food fraud, origin testing and labelling regulations. This collection also provides access to Thermo Fisher's Food Authenticity webinar series for 2017, where experts delve into olive oil characterisation, gelatin speciation, honey and chromatography, and more.
Top of the list is the new food-focused RAPPLON® Food Grade elastic belt range, whose package of outstanding benefits includes high performance, low maintenance, and reduced production downtime.   They are partnered by the highly-flexible, premium-quality, food-safe Premium Ropanyl belts;  the new modular uni ULB Ultra Light Belt;  the uni OSB Open Spiral Belts – the most open modular spiral belts on the market;  and, for improved food safety, the range of easy-to-recognise food-safe blue belts offered in many configurations.   Ammeraal Beltech food industry specialists will be on hand to discuss visitors' special needs on stand 366 at IBA.
Don't miss our new Food Waste conference!
This event pioneers the conversation on issues relating to food waste, from legislation to packaging and household trends. It will also equip delegates with the strategies and techniques for measuring, monitoring and analysing supply chain to identify areas of food wastage.
Ammeraal Beltech celebrating 65 years
As suppliers of market-focused belting solutions, the company is this year celebrating 65 years in business, as  External Communications Manager Marc Maisonneuve explains,  'The company was founded in 1950 by Dutchman Thomas Ammeraal, who invented an endless woven conveyor belt for the biscuit industry.  Although now a global leader in belting solutions, and after 65 years of growth and development, we are still very passionate about remaining close to our customers while helping them with their belting challenges'.
Related topics
Related organisations